From Chelsea to Hounslow
Saturday, October 26th , 2019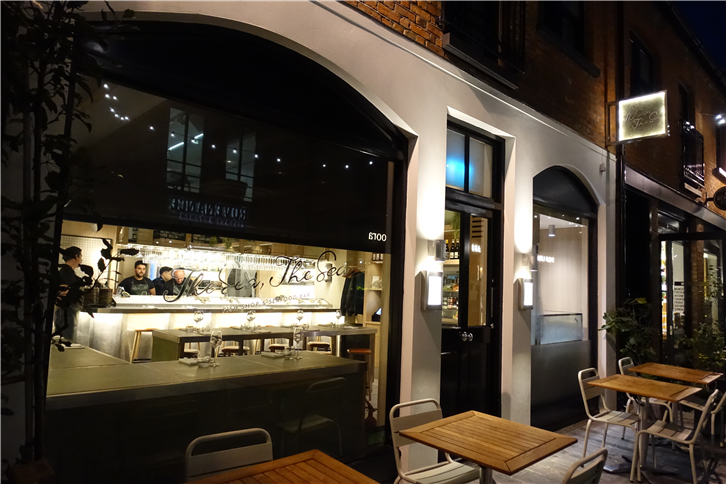 The African Queen is a lively Indian restaurant and bar in Hounslow. It is inexpensive and has a vast menu, though it was exceptionally noisy on the night that we went. The crowds also impacted the service, which was very slow. The food itself was decent enough, with some good methi chicken and channa masala but naan bread that was too rigid in texture. All in all a harmless enough place with generous portions if you are in the area, but not somewhere to make a trek to.
The Sea The Sea (pictured) in Chelsea is, as you might guess, a seafood restaurant: fishmonger by day, restaurant by night. Set in a semi-pedestrianised street near Sloane Square, it serves plenty of raw and pickled fish, with a few cooked dishes. The seafood is certainly good quality, and there were some imaginative ways to show it off, such as a mackerel roll with Portuguese pesto, and aged cured kingfish with pickled Chinese artichoke. The bar stools were rather at odds with the not inconsiderable price but the overall experience was nice enough.
The New York Michelin Guide 2020 was released. No change at the three star level, and two stars for Atomix and Blue Hill at Stone Barns, though demotions for Marea, Atelier Robuchon, Ginza Onadera and Tetsu Basement. New York now has 5 three star restaurants, 14 two stars and 55 one stars.