A Safari to Woburn
Saturday, September 13th , 2014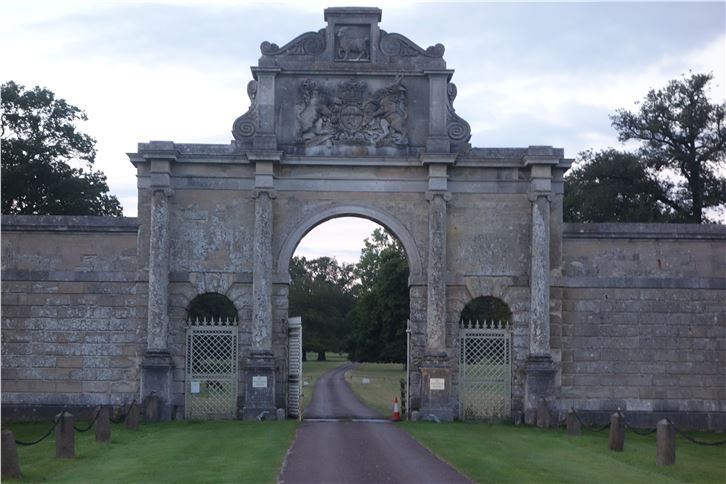 The Paris House is set in a rather grand deer park (pictured) near Woburn, an estate owned by the Duke of Bedford. It is the only Michelin-starred restaurant in Bedfordshire, but despite the aristocratic setting the cooking is far from traditional. The kitchen team are keen to experiment, with plenty of use made of Asian spices and influences, but all based on the local produce available to them on the estate. The unusual combinations actually work, unlike so many restaurants these days, and it seemed to me to deserve its Michelin star. The only real negative was the very heavily marked-up wine list.
Brasserie Gustave is a recent opening in Chelsea, not far from South Kensington tube. It sends plenty of signals about its format, from the red leather banquettes to the art deco prints on the walls, and the menu is full of Gallic classics. The dishes that I tried were quite capable, with a particularly good quail and noodles dish. You could certainly do a lot worse if you were in the area and were looking for generally traditional brasserie food.
Blue Plate is an odd little place, a dining room attached to a cake shop called Outsider Tart, serving dishes from the deep south of the US. It feels more like going to a dinner party than a restaurant in some ways, with its communal tables and limited menu, but the welcome is warm and the prices moderate. This place is so low profile it does not even have a sign outside, but if you are in Chiswick and fancy some chilli or corn bread then it is worth a look.
Hedone has had a lick of paint over its summer break, but is still serving the same tasting menu of superb seasonal produce. Highlights at this, my 50th meal here, included gorgeous turbot with fennel and a stunning raspberry dessert, but the standard was extremely high throughout. For me this is very strong 2 Michelin star level cooking, with several dishes at 3 star level, and there are certainty worse 3 star places than this around the world; hopefully Michelin will acknowledge the quality of the cooking here in due course.