Busy at The Beehive
Saturday, November 08th , 2014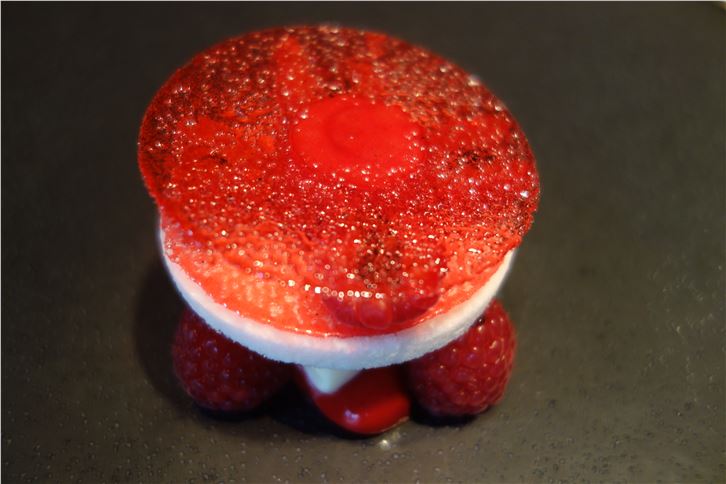 Dominic Chapman gained a well-deserved Michelin star for the Royal Oak but has now struck out on his own by taking over the nearby pub The Beehive. An early visit showed promise, with a good Scotch egg, properly made fishcakes and an excellent trifle to finish. The Beehive has a pleasant atmosphere, looking out over the village green, and has welcoming staff. If you are ever in the Maidenhead area then it is well worth a visit.
Asakusa is a long-established Japanese restaurant in Camden, serving izakaya style pub food. It was busy even on a Monday night, but to be honest I could not really understand why. The food ranged from merely competent (prawn tempura, pork belly) to downright poor (tasteless prawns, soggy soft shell crab). I have read blog reviews of this place citing the good value here, but with beer (not wine) to drink we still ran up a bill of £70 a head, which is hardly a bargain in my book.
The Duke of Sussex is a Chiswick gastropub that serves mostly Spanish dishes. It makes its own (and very good) sourdough bread, and at this meal vegetable paella was very enjoyable, as was guinea fowl on a bed of puy lentils. The cooking is consistent and represents excellent value, and allows you to bring your own wine for modest corkage (only by prior arrangement). Of the pubs serving food in the area, this is the one that I return to again and again.
For my 52nd meal at Hedone I sampled some new dishes, including a superb silky foie gras with figs and a terrific grey partridge dish (the grey has more flavour than the much more common red partridge). Some old favourites were there too such as the superb liquid Parmesan ravioli and raspberry textures dessert (pictured). Ingredients used here are second to none, the technical side of the cooking is strong and the best dishes are dazzling. It is absurd that this restaurant only has one Michelin star.
The 2015 Michelin Guide to Italy was published. There were no changes at the three star level. There were a pair of new two star places, Piccolo Principe in Tuscany and Taverna Estia in Campania, and 27 new one star establishments. Il Rigoletto lost both its stars, and Il Desco and Il Pellicano were demoted to one star. In total Italy now has 8 three stars, 39 two stars and 285 one star restaurants.
The Germany 2015 Michelin guide also apeared. No change at the three star level, and 3 new two star restaurants: Brenners Park in Baden-Baden, Ammolite in Rust and EssZimmer in Munich. 31 restaurants were awarded one star for the first time, and 22 had their stars removed. There were two demotions from two stars: Buddenbrooks and Villa Merton. In total Germany has 11 three star restaurants, 39 two stars and 235 one star restaurants by my count.