A Visit To Milan
Saturday, July 29th , 2023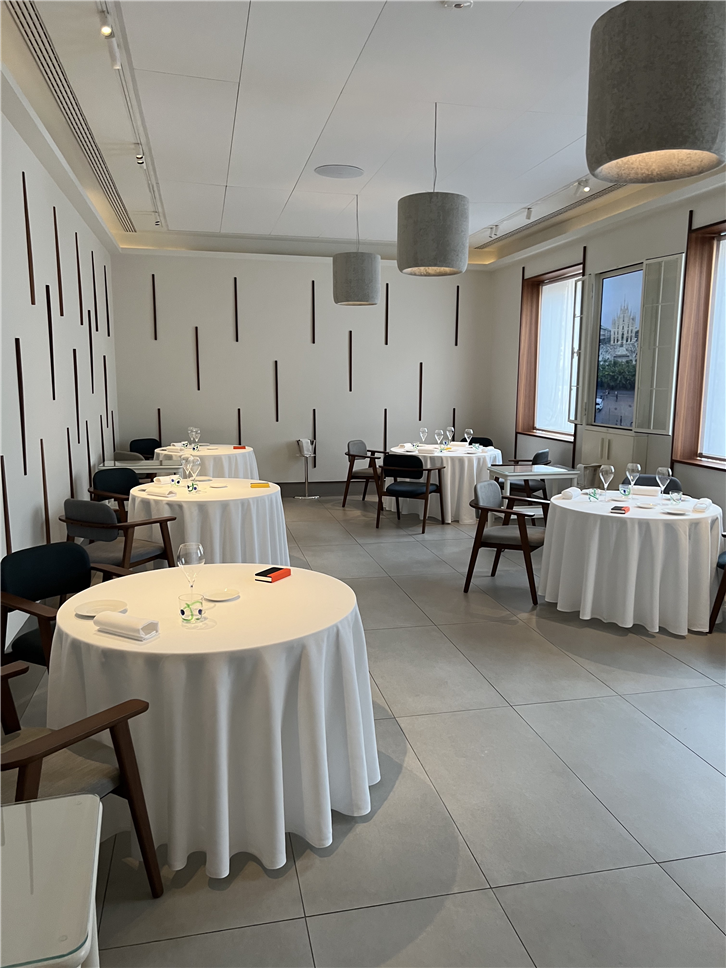 Enrico Bartolini is a 3 star Michelin restaurant located in the Milan museum of culture. We had a wildy erratic meal, with some genuinely good dishes including some lovely beef but also some pretty weird food interspersed with the odd technical error. This was miles off a 3 star meal as far as I was concerned.
Much better was two-star Michelin D'O in the western outskirts of Milan. Tucked away in a kind of village square, the smartly designed restaurant produced a lovely meal that was comfortably worth its two-star rating, the highlight being a dazzling rice dish.
The meal that I enjoyed most of all was at Il Luogo di Aimo e Nadia, a veteran restaurant of Milan (pictured) that is as old as me and held two Michelin stars for decades. Highlights include a superb quail dish and also a fabulous rice dish. The food here is much more traditional than the other two restaurants mentioned above, but ingredients and technique here are impeccable.
I also fitted in a good pizza at an outlet of a Naples pizzeria, Gino Sorbillo Lievito Madre.