Eating in Kensington, Soho and Fitzrovia
Saturday, September 19th , 2020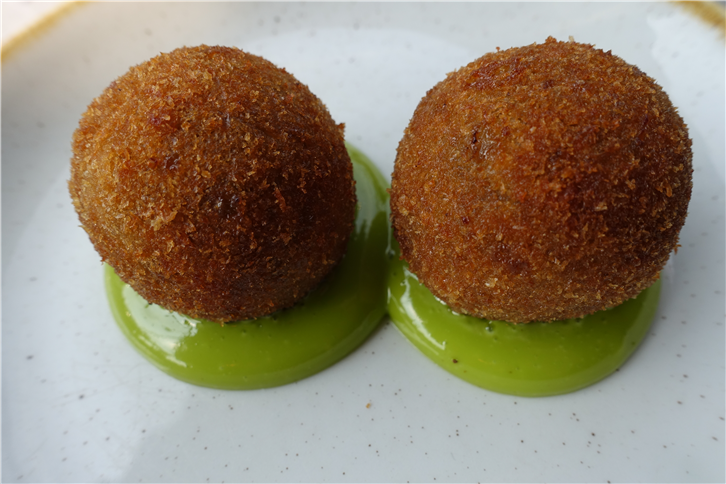 Gauthier has been serving ambitious French food in Soho for many years now. Chef/owner Alexis Gauthier is noted for his skills in vegetarian and vegan dishes, but carnivores can still enjoy dishes such as quail, while his risotto is a thing of beauty. The restaurant is split over several floors of a town house, and tables are now separated by screens in a nod to these pandemic times.
The Ninth in Fitzrovia has a couple of outside tables, which we took advantage of. There were particularly good nibbles of Beaufort gougeres with truffles, and oxtail croquette with horseradish and watercress mayonnaise (pictured). The standard of cooking throughout the meal was good, as was service. The only obvious areas for improvement would be the brand of coffee and the steep markups of the wine list.
Il Portico has been a Kensington stalwart for decades, with friendly front of house staff and capable pasta dishes such as papardelle with pork belly ragu. Risotto with porcini was good too, and although desserts were disappointing the wine list offers some very fairly priced gems. This is another restaurant with a few outside tables with a heater, ideal for the times of Covid-19.