I visit the Lake District
Saturday, December 22nd , 2012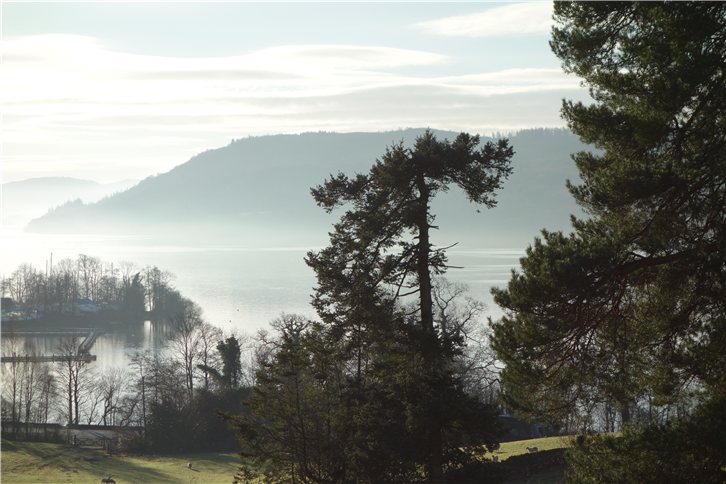 L'Enclume is in a remote spot in the Lake District (pictured) and now has a second Michelin star. Simon Rogan's cooking is noted for his extensive use of local ingredients, frequently unusual herbs, and also his innovative modern kitchen technique. Having tried Roganic I was intrigued to try the original version, and over a 17 course tasting menu I had some very good dishes. The best courses were very fine indeed and I can see why it has its second star.
Sushi Tetsu delivered an even better meal this week than when I first visited it in the summer. It is impressive that the chef manages to find fish of this quality in London (he does not use the "usual suspect" suppliers) and I was pleased that he now has real wasabi, which is still a rarity in restaurants but tastes vastly better than the coloured paste that is passed off under the name in most places. Sushi Tetsu, like many restaurants in Japan, is tiny with just seven seats. This allows customers to chat with the chef in an intimate setting, and is the closest thing you will get to a truly authentic sushi experience without getting on a plane to Tokyo. I have nudged my web site score up a point to reflect this improvement.
I tried my two local starred restaurants this week. La Trompette sticks to the successful formula of an appealing menu, great wine list and friendly service. Most dishes tried were fine, though a scallop dish with tasteless scallops and a rather odd seafood sauce was disappointing this week. Hopefully this was a temporary lapse rather than a sign of a more general problem.
Hedone continues to go from strength to strength in the culinary department. A more experienced team of chefs working in the open kitchen since its star was awarded now ensures a very high level of consistency. This week I enjoyed a fine Bresse capon in addition to some lovely turbot. I would encourage anyone that enjoys top quality ingredients to visit Hedone.
In other news, it was reported in Le Figaro that Yannick Alleno has decided to leave Le Meurice after almost ten years, a restaurant which he took from one to three well-deserved Michelin stars. He is apparently off to the restaurant Cheval Blanc in Courcheval.
I would like to take this opportunity to wish all of you a very happy Christmas.