From Belgravia to Piccadilly
Saturday, October 17th , 2020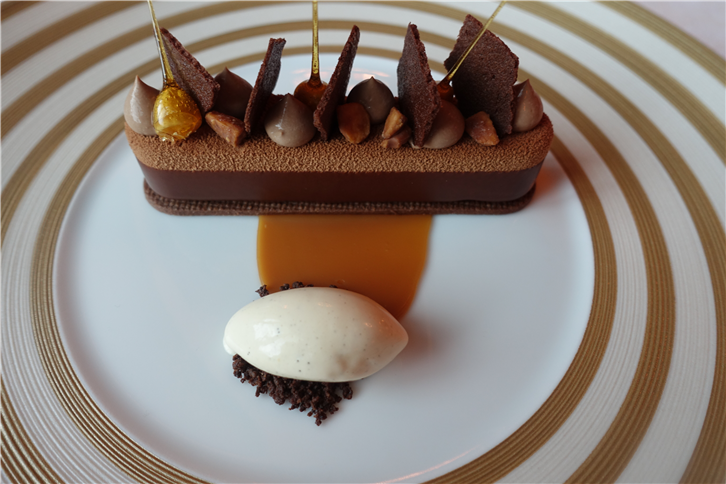 Zafferano has stepped up a gear since the kitchen was taken over by Daniel Camera, who used to be sous chef here some years ago. At this meal I enjoyed duck ragu tagliatelle and we then had our first white truffles of the season. Tagliolini pasta has buttery texture and was nicely enhanced by the fragrant white truffles shaved over the pasta at the table.
Another old haunt that was on good form was The Ritz. In a tasting menu full of excellent dishes some stars were savoury custard with aged Parmesan and black truffle, and a fine ballotine of foie gras with port jelly. Pressed duck using top notch Bresse duck was the main course, and superb it was too. Desserts are always classy here, with an elaborate chocolate dessert in particular a fine way to finish the meal.
I also popped into my local Italian restaurant Amorosa, which has now reopened and where Andy Needham cooks many of the same dishes that he did when he earned a star for Zafferano for many years. I wasn't in "review mode" here, but the agnolotti with beef ragu was particularly glorious and rich, and Andy has always been able to make a superb saffron risotto.
Michelin released their Kyoto and Osaka guides, and appear to have dropped former 3 star Iida from the guide, though it is hard to tell just from the press release. They have decided to postpone the California guide this year in deference to the wildfires, which amongst other things burned down Meadowood.