From Golders Green to Wembley
Saturday, March 02nd , 2019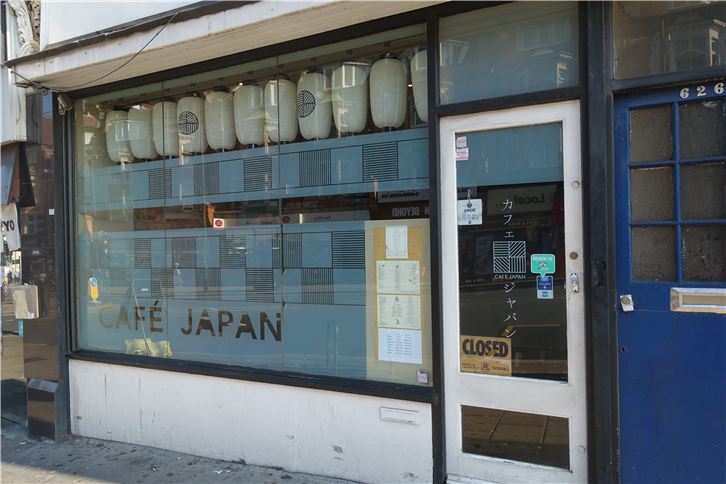 KoolCha, which happened to be the 1,800th restaurant reviewed on this site, is the casual sister of Kutir. It is in the slightly unlikely setting of Box Park Wembley, a kind of food court near the football stadium. We had a reasonably priced and capable meal there, with the standard of food a lot better than you might expect in such a casual setting.
Café Japan (pictured) is a long established north London restaurant in Golders Green, these days inhabited by an Atari-Ya outlet. Atari-Ya is a fish wholesaler that supply a great many sushi restaurants in London, and have a small number of shops of their own. The sushi chef here is quite experienced and I was pleasantly surprised by the quality of the fish used. The little details were also right: the temperature of the rice, the use of real wasabi root rather than the fake stuff from a tube that so often makes an appearance in London. It wasn't quite up to Tokyo standards, but was a lot better than many London sushi experiences. As a bonus, it was extremely reasonable, just £35 for a full omakase sushi meal.
The final major Michelin guide of the 2019 season came out, the Germany Guide. No change at the three star level, though there were five new 2 stars. Germany now has 10 three star restaurants, 38 two star restaurants and 261 one star restaurants. Forgive me a little schadenfreude, but I was pleased to see Schlossberg in the Black Forest demoted a star, this restaurant having served me by far the worst Michelin starred meal I have ever eaten, and indeed one of the most dismal meals I have eaten in any restaurant full stop. Just one more star to go with that one Michelin, but you are taking it in the right direction.