3 star Can Fabes revisited
Saturday, October 14th , 2006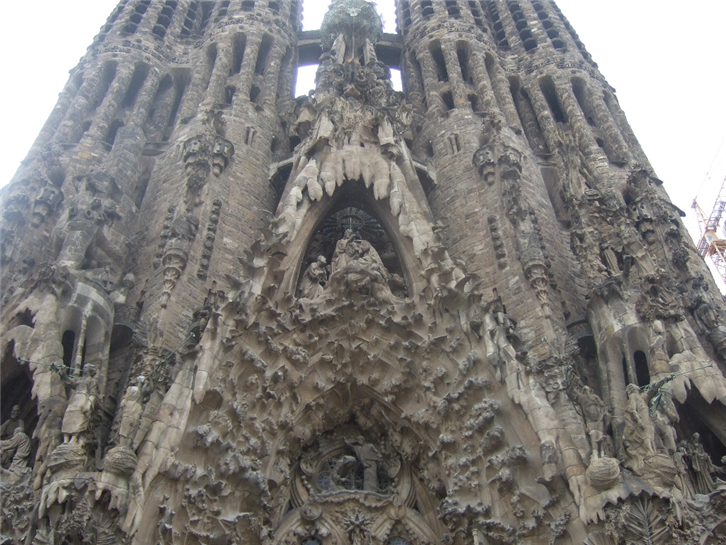 I was in Barcelona this week speaking at a conference, but managed to sneak in a trip to Fabes, which for me is the best restaurant in Spain. You can read the details on the "Spain" section of this site, but the nice thing about Fabes is that it cooks unashamedly Spanish food; it is not trying to be French but instead sticks to local recipes and ingredients e.g. pairing local mushrooms with a perfect langoustine. Ingredients are top class and technique cannot be faulted e.g. a chocolate soufflé is as good as anything you will encounter. Wine prices are about twice UK retail, which is a lot worse than when I first visited but is a pleasant change after London. A lovely sherry was a fine accompaniment to dessert.
Michelin continued to head west this week with its new guide to California. The French Laundry was the deserved solitary 3 star place, but the local web sites were abuzz with outrage that Gary Danko only got one star. On my visit there it was straight 16/20 i.e. exactly one star Michelin, so all credit to Michelin this time for seeing through the hype. Its two stars for the merely pleasant Aqua is harder to grasp though, rather spoiling the veneer of competence that it was trying to put across. At least they did not sell out as they did in New York, where Michelin elevated some truly improbable restaurants to the highest level.
I try and support local restaurants, and in this spirit visited Green Chilli in King Street, which opened to positive reviews in the local press (who I am sure took no hospitality whatever from the restaurant and were entirely anonymous when they inspected). A stringy jeera chicken starter and a watery, tasteless dhal suggested that local papers are not to be trusted. To be fair the breads were quite capable, but other dishes ranged from ordinary to downright bad. At some point I will stop being disappointed in new restaurants where I live, but this was not to be that day. The gap between this and the meal I ate at Haandi a few days later was of chasm-like proportions. Haandi does not seem to do PR, so does not appear in "best curry" award lists, yet in my view is probably the best Indian restaurant in London at present. In particular its tandoori cooking and its vegetable dishes are superb. The fair prices would not suggest that you were actually dining near Harrods.