The Royal Oak delivers
Saturday, November 05th , 2011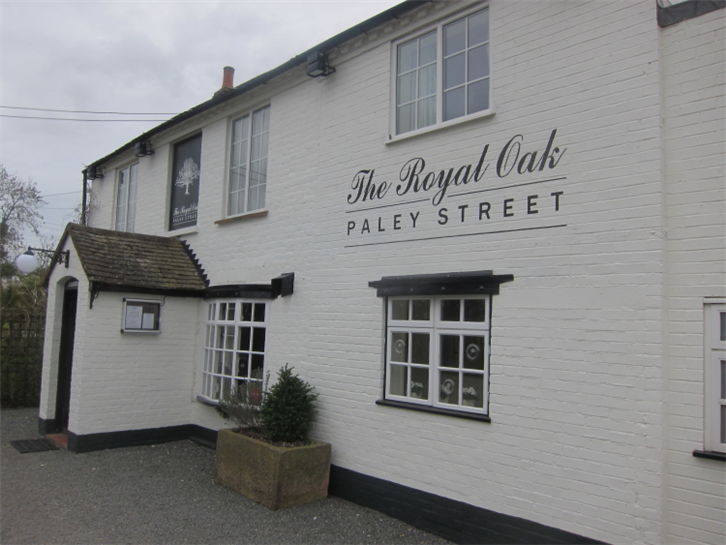 After a bonus of dry, mild weather in October, autumn has come to London, with the leaves turning colour in Hyde Park and the menus of London restaurants starting to move towards heartier fare after the summer; it will soon be time for truffles. As the season changes there seems to be no shortage of smart new London restaurant openings, despite the economic headlines in the newspapers.

Wolfgang Puck is perhaps the most famous chef in America, running a vast empire of US restaurant outlets and appearing as the private caterer to the Crane brothers in an episode of Frasier. Cut is his first UK venture, essentially an up-market steak house. It is in the smart new 45 Park Lane Hotel, and the food is actually very good, not just the steaks but all but one of the other dishes I tried too. Unfortunately the bill is in line with Park Lane's upmarket status,, so although I enjoyed the meal the bill seemed high, and the wine list harboured some truly excessive mark-up levels. This did not seem to deter the other diners, with tables being turned on this weekday evening, and the place booked weeks ahead.

The Royal Oak (pictured) is a terrific gastropub near Maidenhead, worth the drive from London due to the sheer class of its cooking. This week crab ravioli was excellent, but even better was a superb hare and trotter pie, with suet pastry covering rich pie contents of tender hare, trotter and meat juices. Desserts are always good here, with both trifle and crumble gorgeous on this visit – The Royal Oak restaurant richly deserves its Michelin star.

The Brilliant continues to produce classy Punjabi food at a knock-down price in Southall. Methi chicken is a long-time favourite of mine, with a thick sauce suffused with fenugreek and other spices covering tender pieces of chicken. This is just about the only place in London now to find romali roti, my favourite Indian bread. Vegetable dishes are a strong suit here, in this case excellent chickpeas in the form of aloo chollay, and also a well-made saag paneer.

The Prince of Wales, sister to the Bull and Last, is a high class gastropub, and delivered an excellent meal to us recently. Wood pigeon Kiev was paired with figs and a salad with a peppery dressing, while a burger and chips was genuinely classy, with good meat, crisp lettuce and excellent chips; they even make their own bread, which is always a sure way to impress me. This is a very fine gastropub.

The San Francisco 2012 Michelin Guide came out, with no change at the 3 star level this year. Two stars were awarded to Saison and Benu in the city itself and Baume in Palo Alto. There were no demotions at the two or three star level.

The Wine Search app received some prominent coverage this week in the This is Money section of the Daily Mail website.

Next week I will mostly be eating Spanish food.