Dreamy malai chicken tikka
Saturday, August 18th , 2007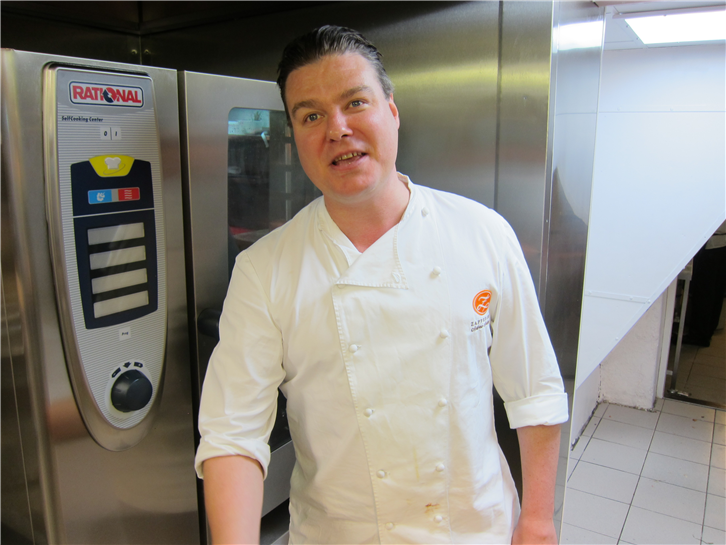 This week I revisited Madhu's, the sister restaurant to the Brilliant. Madhu's runs the largest Indian catering business in Britain, often doing eight or more weddings on a Saturday; since these can commonly involve 1,000 guests or more you get an idea of the scale. The restaurant is essentially an advert for the catering business, and improved greatly a couple of years ago with two new chefs from India. The cooking seems to continue to improve here. Tonight I had malai chicken tikka for the first time. This dish was particularly impressive, a generous serving of ultra-tender chicken pieces which melted in the mouth, a hint of smokiness from the tandoor mixed in with the spices of the marinade. This dish in itself was as good as any version I have had outside of just one place in India (the Leela Palace n Goa). Another strength here is the treatment of rice, which is always particularly light and fluffy here. A prawn biriani is a good way to experience this, the prawns tender but the rice being the star of the show. The breads here lack my favourite romali roti but garlic naans are reasonable. A tarka dhal was also good, the texture being thick enough so that the lentils were still distinguishable rather than just being a watery mush, as so often happens with dhal. Portions here are family sized but you can pack up what you can't finish. If you order a couple of main courses and vegetable dishes there will be enough food left over for another full meal for two, so the £25 a head price tag (including beer) is really half that, a real bargain.
I also made my monthly pilgrimage to Zafferano, the best Italian restaurant in London. A nice feature for regulars is the way that they change the menu regularly to fit in with seasonal produce, so if even if you go a lot you will not run out of things to try. Tonight a home-made Sicilian pasta made with saffron had excellent texture, offered with sardines and pine nuts, a combination that worked well. The salads here are probably the best in London, simply due to the excellent ingredients; many vegetables are flown in from Italy three times a week. The chef Andy Needham (pictured) uses three markets in Italy, and his partners there email him pictures of the produce at the markets in the morning so he can pick the exact boxes at each market that he wants. This attention to detail pays off, as for example the cherry tomatoes he gets are better than any you can find elsewhere, including London restaurants with higher Michelin ratings. Of course some produce, such as carrots or wild mushrooms, can be fine from the UK, but things that involve sun-ripening are always going to have the edge in Italy over England. A veal shank ravioli this evening had excellent meaty taste, the pasta resting in a pool of rich veal stock. The breads are made on the premises daily, and tonight featured a tomato bread that was new, as well as the usual excellent foccacia and others.
I had a rather disappointing late supper at Matsuri last night. This has 3/10 in the Good Food Guide and was recommended to me by a foodie I trust, so perhaps it was having an off-night, but even so. The sushi was pleasant enough, though the tuna itself was quite ordinary, but the roll was well made. A California roll (crab and avocado) was also fine (12/20). Miso soup was a little watery, but again adequate. The problem was chicken teriyaki, which consisted of eight small pieces of chicken, every one of which was badly overcooked, and one was so chewy that I could barely bite through it (the dish is pictured, and even from the picture you can see that the meat is dried out). This is inexcusable, and £18 for this dish just rubs salt in (which is more than can be said for the chicken, which was under-seasoned, though that was the least of its troubles). £55 for a couple of rolls, some bad chicken, rice, miso soup and a single small beer seems an awful lot of money to me. A serious Japanese place like Zuma is scarcely more expensive.
My TV appearance should now air on Monday September 17th on BBC2 at 21:00 (a week earlier than the original tentative schedule). Tune in for a peek behind the scenes at chef training at Pied a Terre with Shane Osborne. With Shane now in charge here, no commis chefs were harmed in the making of this programme.