Come Into My Parlour
Saturday, October 03rd , 2015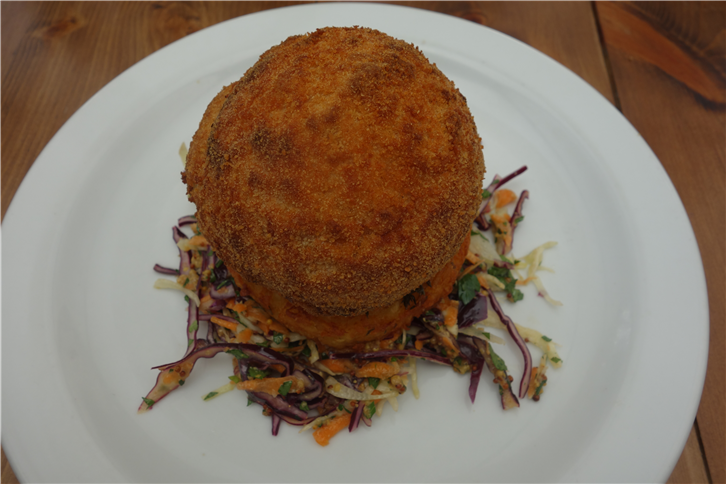 The Goring has changed chef since I last visited, and was recently awarded a star by Michelin in the 2016 guide. A family-run hotel and the only one to hold the Royal Warrant, the Goring knows its clientele and does not try to push culinary boundaries. Here you can order Dover sole or beef Wellington with no fear of encountering unfamiliar foraged weeds or any unwelcome vegetation popping up in your dessert. I am all for this kind of old-fashioned food, and the meal that we had was certainly enjoyable, though for me it fell a little short of the level that its new rating suggests. The service was certainly excellent but why this particular hotel dining room was selected for an award ahead of The Ritz is a mystery understood only by Michelin.
Parlour has long been a favourite of mine. Its somewhat obscure location in Kensal Rise means that Jesse Dunford-Wood's cooking does not get the sort of attention that it would in central London. This is a pity since the food here is very good indeed. The kitchen transcends the constraints of a pub and makes the very best use of its non-luxury ingredients, relying on invention, skill and culinary wit. Here you can try retro-British cliché dishes like "Chicken Kiev" (pictured) and "Arctic Roll" but cooked with real skill and brought up to date. Salads are original and excellent, the bread is made from scratch in the kitchen, the salmon is smoked on the premises. The chef's table tasting menu is an entertaining as well as delicious experience. I would rather eat at Parlour than at plenty of Michelin-starred places.
I tried two very different Indian restaurants this week. Gymkhana is very Mayfair, with smart dining room, smooth service and inventive and interesting dishes like duck dosa and goat keema. The cooking is capable, though the prices reflect the upmarket location. The food at Madhu's in Southall is much more traditional Punjabi fare, aimed at local Asian families. The dining room is not as swish, but the service is good in its own way and I enjoyed the food just as much. Prawn biryani is a speciality at Madhu's, and malai chicken tikka is as tender as you could wish. Value for money is a different matter when comparing the two, with a whole three-course meal for two at Madhu's including drinks costing in total barely more than one of the dishes at Gymkhana (whose kid goat raan is a little matter of £55).
The Michelin New York came out. No change at the three star level, and one new two star in the form of The Modern. New York now has 6 three stars, 10 two stars and 57 one star restaurants.
My Tiwtter account @wyahaw hit 10,000 followers this week - I'd encourage you to follow this for all my latest reviews, photos and news.