An Electric Brasserie
Saturday, January 02nd , 2010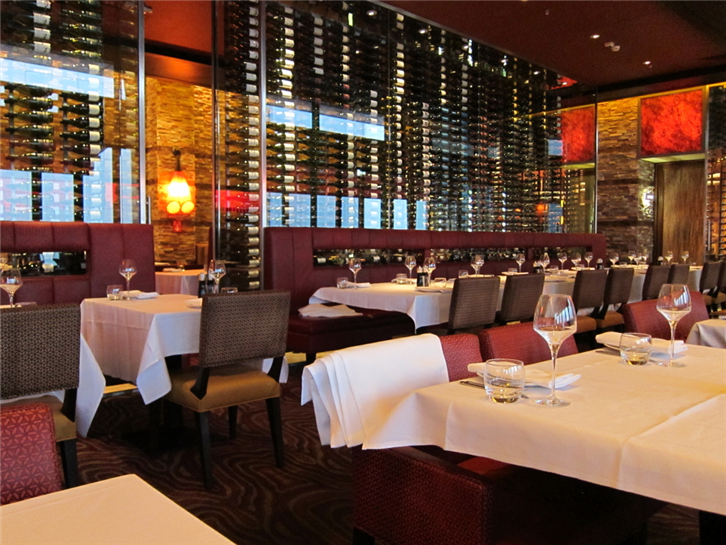 My favourite London cinema is The Electric, with its leather armchairs, foot stools and tables, and this week I tried eating at its restaurant The Electric Brasserie. As with other Soho House group ventures, you get consistency and an appealing menu, at a price that is not extortionate but always leaves you wondering quite how you managed to rack up a bill that high (vegetables at £3.50 each as extras, and quite hefty wine mark-ups always help in that regard).
Caponatta is quite an ambitious venue in Camden, with an ex pastry chef from Zafferano in charge and combining a bar, restaurant and music venue. The meal in the upstairs dining room was quite good, with enjoyable pasta, properly cooked seafood and an excellent dessert, let down only by a poor risotto. The mainly Sicilian menu was appealing and the room attractive, with plenty of natural light that must be nice in the summer. It is in a rather quiet side-street location, but is a cut above most restaurants in the area.
I tend to have pretty low expectations of restaurants in shopping malls, and Westfield has already lost one venue with a good culinary heritage, Croque Gascon, which folded after just a few months and if nothing else demonstrated that south-western French cooking and fast food are an awkward combination. The Meat and Wine Company (pictured) is a large steak house that is part of a chain owned by a South African company, but seems to be trying a lot harder than one might expect in such a setting. The beef I had was really quite good, the wine list is serious, and although the accompaniments were of a lower standard, if you stick to the steak then you will have an entirely acceptable meal.
In a week where many restaurants close it was nice to pop into old favourite The Brilliant. The delicate yet spicy Amritsar fish is a dish I hope they add to the proper menu in due course (at the moment you will have to order it in advance). Staples such as the methi chicken and aloo chollay were on form, and this week the aloo gobi seemed a little better than usual, with the vegetables retaining more texture than is sometimes the case. Romali roti remains my favourite Indian bread.
I'd like to wish all of you a very happy New Year.