A good value Italian discovery - Trenta
Saturday, September 01st , 2007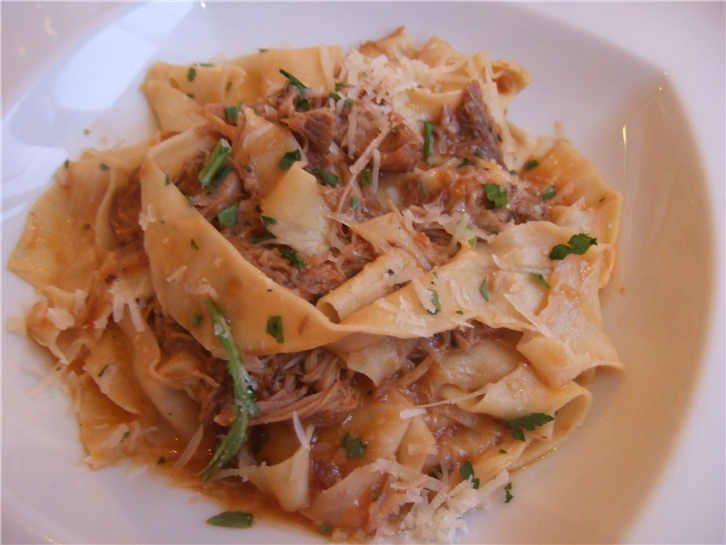 This week I revisited Racine. The first time I went there I had a surreal experience (see review), but I figured that the statute of limitations on bad evenings was up and I should try it once more. This time it was fine, with above average fish soup and nicely cooked quail, a wonderful meat which for some reason rarely appears on menus these days. A crème caramel was very impressive, with lovely texture, and overall this was a very enjoyable meal.
I also realised it was a while since I had been to La Trompette, which is practically on my doorstep. Ever since it opened this sibling to the Square and Chez Bruce (and the Ledbury and Glasshouse) has got the formula exactly right. The menu is appealing and changes regularly but not frenetically, offering the best kind of modern British cooking. A salad of seared tuna was prettily presented and the oriental dressing went well with the tuna, while pork belly also worked well, as did cherry clafoutis for dessert. The little touches are also good here: bread is home-made and genuinely good, and the wine list is one of the best in London, with fair mark-ups and even the odd bargain. A 1991 Mas La Plana was barely above its retail price (if you could find it) this evening.
Now that Sabras is no more, Rasa Samudra may be the best vegetarian Indian restaurant in London. Keralan food can be rather calorific e.g. the excellent Mysore bonda (deep fried) and uttapham (Indian pizza) but it is certainly tasty. Even the popadoms and pickles here are way above the norm, with seven hom-made pickles and a wide variety of popadoms. Paratha was also superb.
I also ventured to a new Italian called Trenta, near Marble Arch. This was a genuinely pleasant surprise, as so many central London Italian places are a byword for rip-off. Here the pasta was home made and very good, a dessert of summer berries excellent, and there was even a tasty mini-pizza as a free nibble. Three courses for £25 (with nibbles thrown in) is a very fair price by any standards - I have seen gastropubs with main courses priced over £20. As a bonus the service was charming, so I hope this place prospers. It is around the corner from Tony Blair's new residence, though if he pops round I doubt they would fit his security retinue in the tiny dining room.
I also tried a new Thai place in Chiswick called Boys, which opened this week. The place has a light, modern feel to the decor and friendly service, but sadly the food soon shatters any illusions of competence. A dish of "sea bass" pretty clearly was not sea bass but something cheaper, and was grossly overcooked, while they even managed to screw up the rice, something I have not experienced for a long time: think soggy mush. After all my enjoyable meals this week it was perhaps a salutary lesson than most restaurants do not, in fact, get it right.
Fans of Zafferano might like to be aware that they have now opened a small deli next door selling Italian produce. You can get the superb bread (same as in the restaurant) and the lovely Cassini olive oil, but sadly not the superb fruit and veg that they serve (this is imported from Italy three times a week).
Next Monday is the first in the new series of the "young v old" series on BBC2 called "Back in Business" which will feature me on Monday the 17th September (airing at 21:00) assessing a meal judged by two trainee chefs vying for a job at Pied a Terre.
Finally I heard that Ollie Coullard, the original chef at La Trompette who opened Tom's Kitchen, has now left to open a soon to be opened venture at the Grosvenor House hotel. Tom's Kitchen is now is now in the hands of Tom's brother (who until recently was working in the USA).