From Richmond to Knightsbridge
Saturday, December 21st , 2019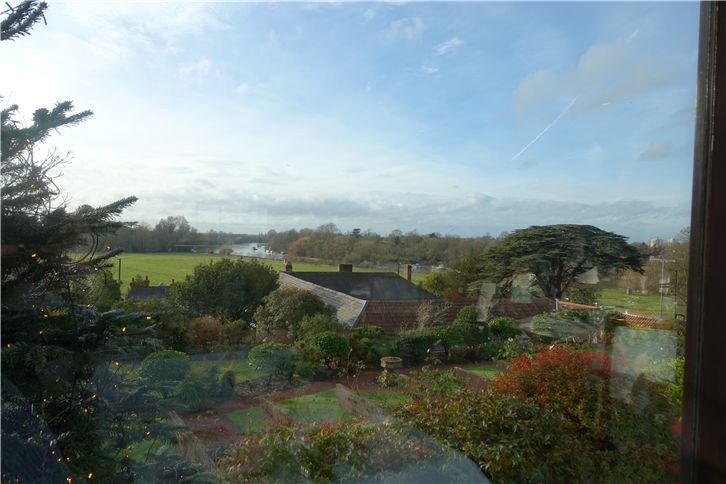 The Petersham Hotel has a lovely view (pictured) from the top of Richmond Hill and used to have a very good chef to go with it. Sadly, since he left things have gone downhill, and based on my latest meal they are careering down that hill fast. Dish after dish was badly executed – a turkey of a meal. The best restaurant in Richmond now is clearly The Dysart.
Zafferano used to be my regular haunt back when Andy Needham won it a Michelin star, and indeed prior to that when Giorgio Locatelli first gained a star for it. These days it may not have a star but still has an excellent chef (Daniele Camera), whose team produced a very enjoyable meal. Saffron risotto was a highlight, as was ravioli of osso buco.
The Michelin Hong Kong 2020 guide came out. Sushi Shikon kept its three stars after a relocation and there was a new three star Chinese restaurant called Forum, promoted from two stars last year. Bo Innovation lost its third star (again). Hong Kong now has 7 three-star restaurants, 14 two stars and 48 one stars. Macau has 3 three-star restaurants, 5 two stars and 11 one stars.
The best new London openings of 2019 in my view were Endo at the Rotunda, Comptoir Robuchon, Trivet, Siren, Da Terra, The Betterment, Gezellig and 104. Honourable mentions also to Myrtle, Wild Honey, Bob Bob Cite, Kanishka, Ooty and Farzi Café.
My best meals of the year were at Christian Bau, Troisgros and Les Pres Eugenie (Michel Guerard).