Sonnys continues its return to form
Saturday, June 09th , 2007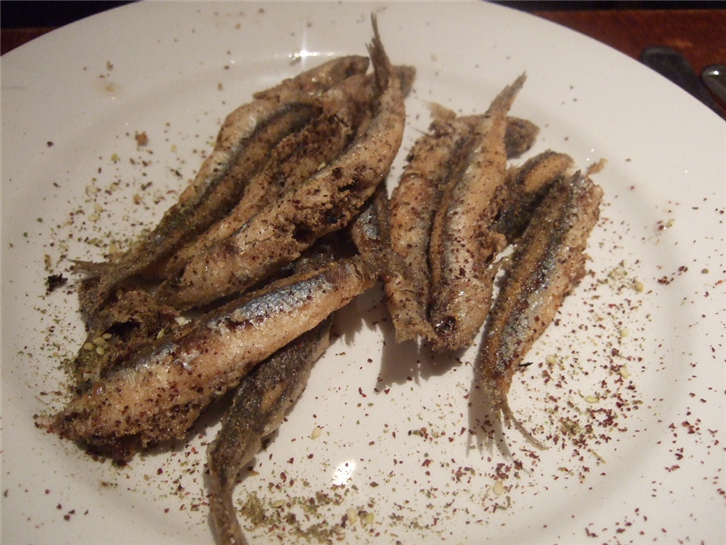 Sonnys in Barnes is not too far from where I live, so it is nice to have it back on form with the current chef after more erratic times. This is just the kind of food you look for in a local restaurant: simple, nicely cooked with seasonal ingredients. Asparagus here was lovely and I was really impressed with a Bresse pigeon dish. I had hoped for something similar by the much lauded Canteen in Spitalfields, but instead found soggy fish and chips and tasteless carrot cake.
I enjoyed tapas at Barrafina, including a superb Spanish omelette. It is nice to have a good alternative to Salt Yard, and conveniently in Soho to boot. I preferred this to Moro, which for all its evident popularity had too many cooking lapses for comfort, which was frustrating as I liked the idea of what they were trying to achieve.
For some reason Malaysian restaurants in London are quite rare, and good ones ever rarer. It was therefore a pleasure to discover Kiasu, a very simple and good value place in Queensway. The menu is more Straits cuisine than pure Malaysian, but they managed some very pleasant dishes including good beef rendang.
I have written at length about Zafferano before. Home made pasta with morels was simply dazzling this week.
My prize for least attractively presented dish this week goes to the deep fried anchovies at Moro (pictured). These actually tasted fine, but looked like to me like something you would give to the cat.