Auctioning Off Lunch
Saturday, March 28th , 2015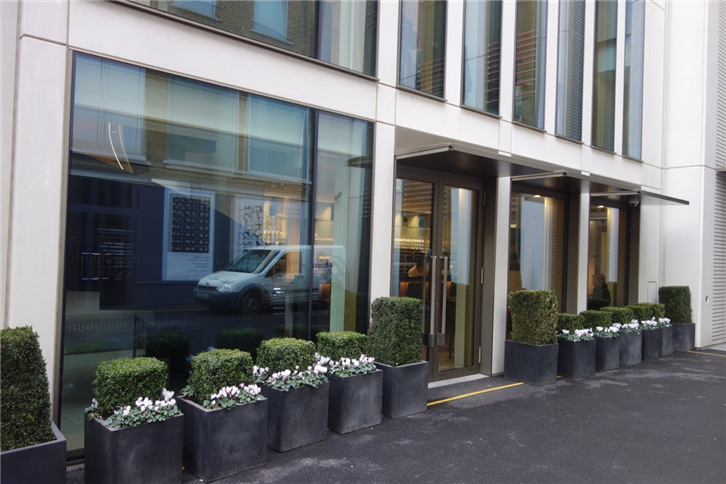 The Grill at The Dorchester was previously noted as much for its bonkers décor (vast murals of Highlanders tossing cabers) as for its food. It has now had a much needed redecoration and is now run by Alain Ducasse. The best dish was a risotto, and in general the food was fine, though there were a couple of relative let-downs. The decor no longer inspires nightmares and the service was excellent, but the bill is out of all proportion to the quality of the cooking, not helped by one of the most rapacious wine lists in London.
John Doe cooks charcoal-grilled food in simple premises at one end of the Portobello market. Roast octopus was capably made, as was a rich chocolate terrine, though my main course was merely pleasant. Everything is made to order and the staff are friendly, and judging by the considerable trade at a weekday lunch the restaurant seems to have established itself very well.
Kitty Fisher has managed, despite lacking the PR agency that so many London restaurateurs lavish money on, to achieve cult status since its opening based on word of mouth and social media. Getting a reservation there is already a forlorn hope for all but the most determined or well-connected. I enjoyed my beef tartare and dessert in particular, though I suspect the scale of its success is as much down to the charm of the staff as the skill in the kitchen. It is certainly good to see a competent restaurant in Shepherds Market, an area with a fascinating history that has lacked, until now, anywhere decent to eat.
My best meal of the week was a bit of a surprise package. Bonhams (pictured) is an auction house in New Bond Street, and they have opened a little restaurant that operates at breakfast and lunch. What makes it interesting is the considerable talent of the chef, who was sous chef at Hedone, and the impressive wine list, which has lurking within it some genuine bargains. Most central London lists mark their wines up more than three times their shop price, but here you can find, if you look carefully, bottles at or slightly below their current retail price. The cooking is genuinely excellent here, and despite one of the lowest profile restaurant launches I have seen for a long time this is a place that deserves your attention.