From Madrid to Macua
Saturday, April 19th , 2014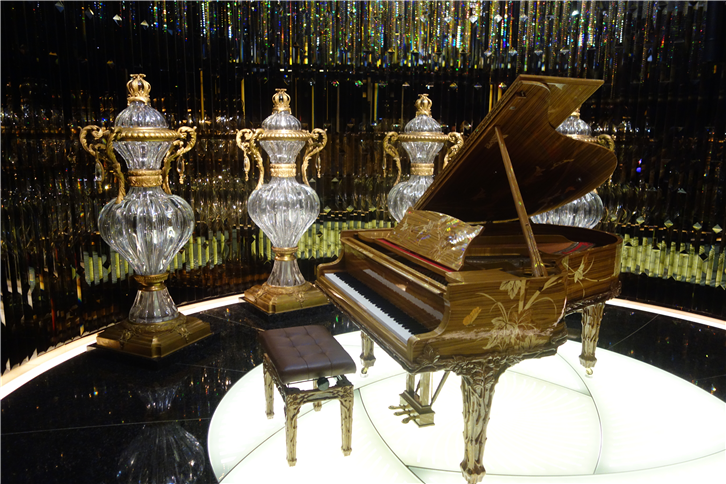 In my hamster wheel-like quest to keep up with Michelin I visited Madrid to try DiverXO, the latest three star restaurant in Spain. Its young chef produces very modern and complex dishes, just the kind of thing I normally dislike. However, just to prove that even I can enjoy modernist food when it is actually good, I loved DiverXO. Over eighteen courses the meal hardly skipped a beat, with intriguing and unusual flavour combinations, a wide range of technical skills on show, but above all based on high quality ingredients and with an emphasis on bold flavours. It thoroughly deserves its three stars, and I now understand why I had such great difficulty in getting a table here over the last couple of years.
I also went back to Punto MX, surely the best Mexican restaurant in Europe. Tortillas here are made to order at a little station in the dining room, and are unrecognisable from the pre-bought ones that litter the kitchens of Mexican restaurants in the UK and the USA. High quality ingredients are deployed here too, from Iberico pork through to wagyu beef, and the sauces are vibrant. I even ventured into new culinary territory (at least for me) with ant larvae tortilla.
In Macau the Gran Lisboa hotel now hosts not one but two three Michelin star restaurants. Robuchon au Dome is the renamed Robuchon Galera, now relocated to the very top of the hotel in a spectacular domed room, kitted out with a spectacular crystal chandelier and lavish decor (illustrated). More importantly, the food matches the setting, the meal this time even better than my last one here. Francky Semblat cooked with Joel Robuchon in Paris in the old days, and is a master of his craft. Dish after spectacular dish displayed top quality ingredients, flawless kitchen technique and harmonious flavours. Even in a three star level meal it is normal to get the odd striking highlight mixed in with a few lesser dishes, but here plate after plate was amazing, one of the best meals I have eaten in a long time. World class cooking,
Eight is a quite large Cantonese restaurant in the same hotel, the latest three star restaurant in the city. The meal here was very good indeed, the highlights being excellent baked crab claw and a high quality rolled beef dish using imported Japanese wagyu meat. Not everything was to this standard, but it was all very capable and our waitress was superb. Certainly this is up there with the very best Cantonese restaurants in the region.
Don Alfonso 1890 is a wonderful two star Michelin restaurant on the Amalfi coast, and has opened an outpost in Macau with a chef who used to work at the mother ship restaurant in Italy. Many ingredients are imported from Amalfi, including lovely San Marzano tomatoes. For reasons that elude me, Michelin shuns this restaurant, yet it seemed to me comfortably in one star territory.
I also tried Zi Yah Heen, a two star Michelin restaurant in another Macau hotel. Although the service was genuinely excellent and the Cantonese food perfectly pleasant, I was very surprised at its rating. This just seemed to me nice, simple cooking in a smart setting, another example of the puzzling inconsistency of the Michelin Hong Kong and Macau guide.
Next week I will cover a week of dining in Hong Kong.