Michel Guerard and Etxebarri
Friday, September 11th , 2009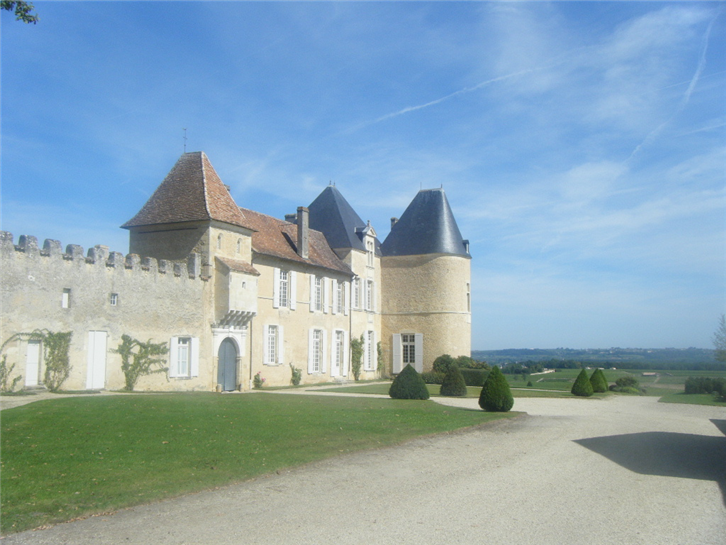 This was a busy culinary week, spanning three countries. I met up with a serious American foodie friend and visited
Etxebarri
, which has yet to trouble Michelin yet has built up a hallowed reputation in foodie circles for chef's dedication to the of the grill and wood-fired oven for all cooking, even of ice cream. It is in a fairly remote spot up in the hills between Bilbao and San Sebastian, and featured a dazzling wine list, including some fine wines at less than UK retail price. The cooking is very simple, relying on different woods to impart assorted smoky flavours of the char-grill to a variety of first-rate produce. This was a very enjoyable meal.
Simplicity of cooking continued over the border at
Ferme aux Grives
and
Michel Guerard
. The former offers simple, country cooking in a lovely farmhouse setting in the grounds of Michel Guerard's property. This is an idyllic setting on a warm summer's day, sitting in the barn and having your appetite aroused by the smell of a whole suckling pig roasting on a spit.
The main event is Michel Guerard's
restaurant
, which has retained three Michelin stars since 1977. I had a terrific meal here in 1998, and was nervous that it might have declined in the intervening time, but there was no resting on laurels here. Aside from a single misjudgement in an early starter, the dishes that we tried were a case study in how to make the most of fabulous produce: do very little to it. Plate after plate of beautiful food appeared, often with just two or three components, yet based on stunning ingredients and pitch-perfect technique. The potato with black truffles and the pastry case of pigeon and sweetbreads are dishes I will remember for a very long time.
We also managed to briefly visit some of the famous Bordeaux wineries, the highlight of which was Chateau d'Yquem (pictured), where we sampled the excellent 2006 Yquem. All the well-known properties of Sauternes are carefully sign-posted, except for Yquem itself, which seems to be the equivalent of X-directory. Perhaps every true Frenchman is supposed to just know the way (incidentally, if you want to visit vineyards such as this you must make a prior appointment; we were fortunate enough to be introduced by the manager at Michel Guerard).
I returned to the excellent
Bull and Last
, up near Kentish Town. This was a private function rather than based on the a la carte, but I was very impressed with both a salad of excellent hare, and a lovely dish of mutton and Puy lentils, which had excellent flavour. Like my other favourite pub The Harwood Arms (with which there seems to be considerable rivalry, so best not to sing its praises to the staff here) there is a level of passion in the kitchen that entirely eludes most so-called gastropubs.
Maze
is reputedly the most profitable of Gordon Ramsay's restaurants, and it was certainly very busy when I visited it this week. The meal was a little erratic this week, with the superb "BLT" as good as ever, but with a weird dish with pigeon and, er, a slab of chocolate, which was as well-thought out as it sounds. The meal was generally very good, though a chocolate ganache with strange texture was also rather an off-kilter dish.
I was also able to fit in visit to the just-opened
Seven Park Place
, where William Drabble's has moved after his long stint at Aubergine. Although there were a few minor teething troubles (mainly some poor bread) the cooking was already of a high standard, with an appealing menu, good technique and nice ingredients. The front-of-house team was particularly strong, with some very capable and experienced staff.
The new series of "Masterchef: The Professionals" starts this week on BBC2 on Monday evening. Just as last year, I will pop up as a guest food critic at the quarter final stage. The shows in which I feature are currently scheduled for Thursday September 24th and Thursday 1st October.