A trip to New York
Saturday, February 26th , 2011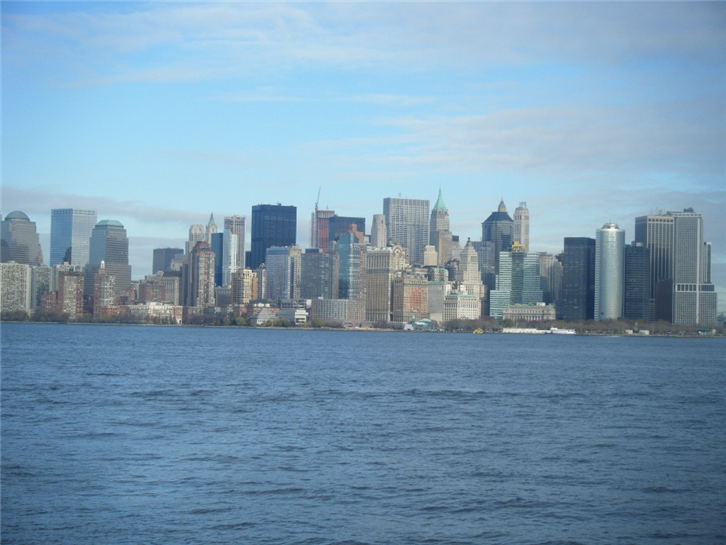 A bright but chilly New York (pictured) saw me try three restaurants. Momofuko Ko is a peculiar little place, resembling like a sushi bar in Tokyo except for the modern American food and the utter absence of courtesy from the staff. Many moons ago I had some training as a restaurant inspector, a key element of which was learning to separate the food experience from the service experience. The latter is somewhat a matter of personal taste, and although food criticism is hardly a science, it is possible to assess ingredient quality and whether something is properly cooked on a fairly objective basis. This is why I only ever score the food, and not the service. I have to say that Momofuko Ko really stretched this separation, as it really was one of the least welcoming experiences that I have had (though Sukiyabashi Jiro in Tokyo still retains the top prize in that regard). The cooking was really very good, with technical execution strong and some really inventive, thoughtful highlights in the meal. The service experience, however, was dismal. I can understand when things go wrong, but it felt here to me as if its borderline hostility to its customers was actually by design, which seems simply bizarre to me. Maybe some New York diners are masochists, but if I am going to lay down a large amount of dollars for a meal then I do expect a basic level of civility that entirely eluded the staff here on my visit.
By contrast I then had two more meals where the service range from excellent to superb. Eleven Madison Park is the high-end sister to the Gramercy tavern, and the whole experience here was hard to fault. The lengthy tasting menu was inventive, the technical skill in the kitchen high, the room is magnificent and the service was pretty much faultless. It was so good that even the pretty high bill seemed just fine to me.
I also had time for a lunch at Bouley in Tribeca, which has a much more intimate dining room, very good food and an almost absurdly cheap lunch menu: $45 buys a generous tasting menu. Service here was friendly, if not quite as well drilled as at Eleven Madison Park, but this was a really charming little place to which I would happily return.
I was able to test out my wine app in New York; judging by the concerned reaction of one of the sommeliers as it dawned on him that the mark-up policy was now transparent to diners, I think it has plenty of potential:
Back in London, to Paradise, or at least to Paradise by way of Kensal Green. This is a really good gastropub that has quite quirky but appealing décor, friendly staff and very well made British food. It may be rather out of the way, but I thoroughly enjoyed it.
Changing of the guard at The Harwood Arms, and I went to the last ever service of chef Stevie Williams, who is off travelling for at least a year. He and the new chef Barry Fitzgerald really did us proud with some fabulous game: slow cooked shoulder of venison in particular was a terrific dish.
Monday sees the announcement of the 2011 Michelin France guide, the last of the country guides for 2011 (just the Main Cities of Europe to follow in late March, which covers Scandinavia and Eastern Europe). This year has been quiet in Europe at the top level for Michelin, with just one new three star restaurant so far – will France change the picture?