From Hammersmith to Mayfair
Saturday, July 23rd , 2022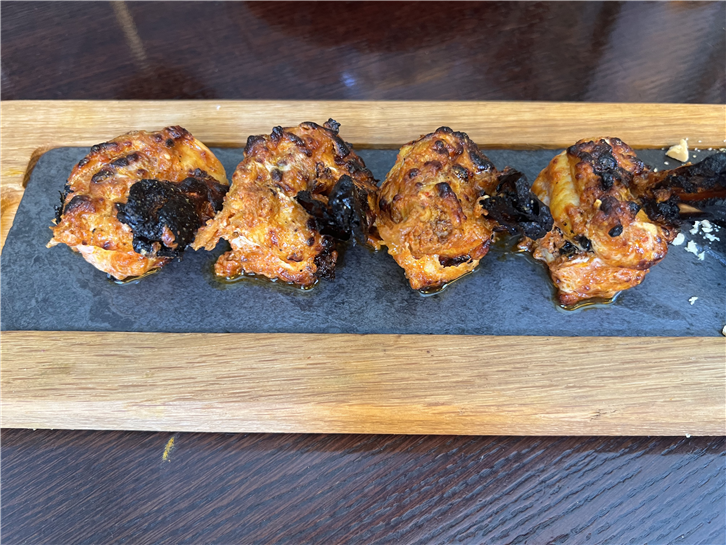 Sugarcane is a Thai restaurant in Hammersmith that is very smartly decorated but otherwise is just a regular, neighbourhood restaurant. The food was pleasant, with some above average Thai fishcakes and quite good pad Thai, though some of the other dishes were rather ordinary. Service was charming and the bill quite modest, so this is a decent enough local place.
I had two visits in quick succession to Jamavar (pictured), trying both the tasting menu and the a la carte choice. The tandoori cooking here really is quite special, with the adraki lamb chops, stone bass tikka and tandoori prawns (pictured) being remarkably good. The standard across the menu is high, with excellent breads, high grade side dishes and good desserts as well as the main course dishes. This is a restaurant at the top of its game, and apparently doing terrific business at the moment, regularly doing hundreds of covers a day at multiple sittings. It is easy to see why.
The World's 50 Best Restaurants ceremony came to town this week (having been moved from Moscow!) and saw Geranium in the top slot. The only British entries were Clove Club and Ikoyi. With all respect to these places, I don't know too many people would actually reckon that these are really the objectively best two restaurants in the UK, but then the Top 50 was always more about an industry marketing event than a dispassionate assessment of culinary merit.