I return to the hills of Rome
Saturday, May 22nd , 2010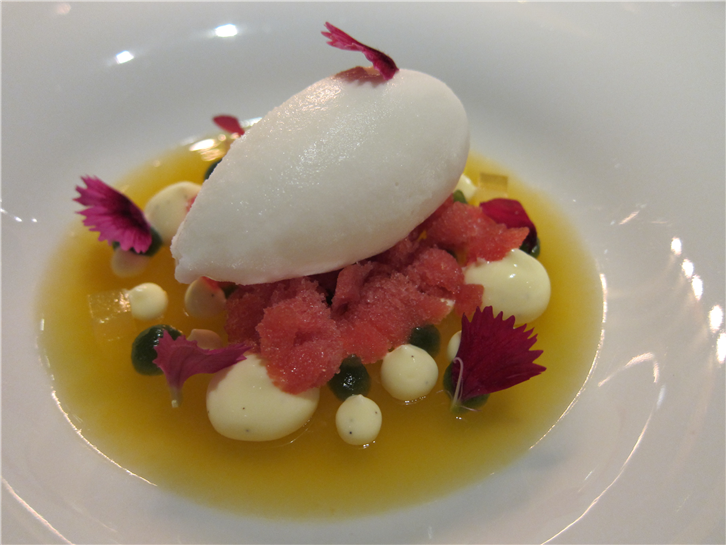 I have been disappointed with plenty of London bistro openings in the last few months, but finally Bar Boulud shows how it should be done. The produce is excellent, the menu appealing, the service slick. Wine prices are steep but that is almost the only real criticism to be made of Daniel Boulud's London opening, which is already packing them in within days of opening.
Roux at Parliament Square is off to a less certain start, with one excellent pork dish and a lovely pea puree component of a start showing that the kitchen can cook, but a number of niggles of varying degrees of concern (such as an under-acidic lemon tart) creating a less than assured impression. This was very early days, but it was quite a contrast to Café Boulud, which has hit the ground running.
I really enjoyed the pasta at Da Felice, a simple restaurant in Rome that has particularly good pasta dishes. The two pasta dishes I tried were as good as anything you are likely to find in a Michelin starred restaurant, though the rest of the dishes did not really live up to this level. As a bonus, the wines were marked up just 20% above their retail price.
Pergola is the solitary three star restaurant in Rome, and is blessed with a wonderful view from the top of a hill overlooking the city. I had a very enjoyable tasting menu on my second visit here. The menu is described in detail in the review, but I particularly enjoyed a black cod dish with remarkably accurate seasoning, and throughout the meal dishes were prettily presented (see picture of one dessert) and skilfully executed. The cooking has a light style which reflects chef Heinz Beck's interest in nutrition and healthy eating.
I revisited the Fat Duck and went through the tasting menu, which I have written about at length before, so will not repeat here. The main thing to note is that the photo gallery has been updated with photos from my newer and better camera.