101 Pimlico Road reviewed
Saturday, April 03rd , 2010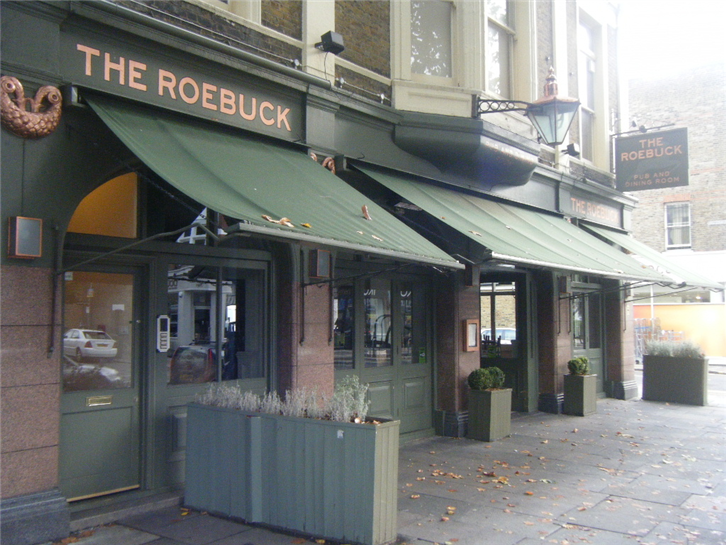 I had some hopes of 101 Pimlico Road, given that the chef Keith Goddard had worked at Tom Aikens (though I am not sure in what capacity) and given that the meat was from top butcher Jack O'Shea. Yet what emerged from the kitchen was fairly unexciting if decent enough food, tainted by traces of sloppiness (as evidenced in a poor Caesar salad, which after all is not exactly the toughest thing to make). Even the triple cooked chips didn't really work. At £63 a head with moderate wine the value for money equation just doesn't work out, and indeed the restaurant was quiet on a Saturday night, so perhaps the locals concur.
I usually go to Zafferano rather than Locanda Locatelli, which shares some chef heritage and, not surprisingly, many similar dishes. However I thought I would give it another try this week, and now remember why I always go back to Zafferano. The cooking at Locatelli is good, and indeed some things are better here than its rival: in particular the bread at Locatelli is superb. Gnocchi was also top notch, though not everything was quite to this standard. The problem is the price; we had the same wine that we usually drink at Zafferano, no pre-dinner drink, and the bill for three courses came to £122 a head without service i.e. nearly £140 per person with tip. For this price I would have hoped that they could at least be bothered to pod the broad beans for the salad, but perhaps they were too busy counting the money instead.
The Roebuck (pictured) is local to me and is a pleasant gastropub with friendly staff. The food is mostly capable, as shown this week with a nice apple crumble, though it can also slip. A burger had a truly poor bun, and chips that were not crisp, which is not usually much of a problem here. Still, it is a pleasant place to have at the end of your road.
A number of further London restaurant openings are in prospect. Hakkasan will be opening a second venue in Mayfair (timing is unclear at this stage) and Alexis Gauthier of Roussillon is taking over the premises of the Lindsay House. Gordon Ramsay's new Petrus has just opened (more to follow on this one). Hawksmoor are also planning an outlet in Covent Garden.
Nuno Mendes (chef of the late lamented Bacchus) is also preparing his new venture. He found that an iffy street in Shoreditch was too challenging a location to support his esoteric cooking (think Fat Duck sort of dishes) while at Bacchus, which closed after a couple of years. Hence he has decided to opt this time for, well, an iffy bit of Bethnal Green instead in the redeveloped old Town Hall, which is down the road from the Blind Beggar pub of gangland Kray twins infamy. I enjoyed Nuno's cooking very much at Bacchus, and I just hope that his choice of location works out – it sounds a courageous move to me.
Now that Michelin's final guide of 2010 has come out (Main Cities of Europe) I have done some analysis of the results. Which country has the most Michelin stars per head of population? Which major city? The results might surprise you. I have written a little about this in my most recent (free) newsletter, so if you are interested then let me know and I'll put you on the distribution list.