I try the Chinese Cricket Club
Saturday, December 12th , 2009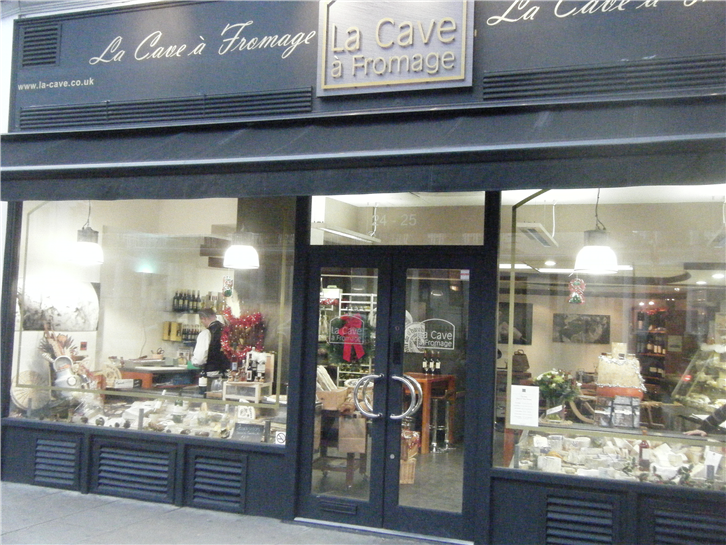 By the time December arrives I usually batten down the hatches and try to eat at home as much a possible. London becomes snarled-up with office parties and drunken revellers, reservations become nightmarish ("yes, we can fit you in, but only at 5:30, but need the table back at 7:15 for a hen party") and restaurateurs become greedy in this busiest of months and start insisting on "special" menus that have high prices and Brussels Sprouts.
At least new openings are rarely full, so I went along to the Chinese Cricket Club, one of two restaurants in the Holiday Inn Crowne Plaza near Blackfriars Bridge. The menu seems a little confused (is it trying to be Szechuan or just "highlights of China"?) but has plenty of choice, including dim sum offerings. There was one lively kung-po prawn dish that stood out, but in general the food was merely pleasant. Prices seem just a little high given the level of food, though they seem to aiming more for a corporate hotel clientele than the Chinatown crowd.
At Cambio De Tercio a special tasting menu really showed off the skills of the chef. Cambio seems to capture the sense of dining in Spain very well, and I am really pleased to see this place constantly busy, given the strides its cooking has made in the last couple of years. The meal this week showed some excellent ingredients, such as a lovely piece of wild sea bass, as well as clever technique (an El Bulli dish of "tortilla" – see review for details).
I also tried Rossopomadorro, which although part of a chain is at least part of a chain of pizzas based in Naples. An Italian acquaintance had recommended it, and indeed there appeared to be plenty of Italian customers: all promising enough. There looked to be a serious pizza oven, and an Italian pizza chef, so my expectations were raised. Sadly these were soon lowered by some really poor bruchetta, although the pizza itself was fine, indeed quite good. I try very hard in my reviews to separate the service experience from the food, since obviously service is such a variable thing, and can be partly a matter of taste (one person's idea of friendly is another's idea of intrusive). However it was hard not to have a meal impacted by service as truly, comically, awful as that we experienced tonight (see review for the gory details). It is hard to remember that through all the ineptness there was actually a decent pizza lurking.
This week I also popped into local gastropub The Roebuck and had another enjoyable meal. As might be expected in December, the place was heaving. This is not a destination restaurant, but it is always nice to have a capable place that you can stumble into rather than travel to.
If you are looking for a foodie Christmas gift then you might consider this book:
Which is a collection of short articles from assorted food writers, quite nicely illustrated. One of the many contributors is yours truly, on page 233 in Chapter 7, Ultimate Luxuries "Parisian Haute Cuisine."
In other news, St Alban will shut its doors on Christmas Eve. I cannot say that I was taken with the place on my solitary visit there; it seemed to me expensive for the level of food on offer.
If you have ever seen the Japanese TV show "Iron Chef" or, perhaps more likely, its better-marketed US version, American Iron Chef, then you will know that it is surreal but quite a lot of fun, as well-known chefs get to compete against one of a trio of resident "iron chefs" in a race to produce five courses in an hour. It seems that the format (seemingly a slightly modified one) will be coming to the UK next year, according to The Caterer.

I also had an enjoyable lunch with the two French founders of Premier Cheese (Eric Charriaux and Amnon Paldi), who have more recently opened a retail outlet, La Cave à Fromage in South Kensington (pictured). Premiere Cheese is one of the leading providers of cheese to top UK restaurants, supplying, for example, all three restaurants in the UK that have three Michelin stars. Key to their appeal has been the mobile vans that deliver their cheese to restaurants so that chefs can see, smell and try the individual cheeses, rather than ordering, sight unseen, over the phone. Cheese boards in UK restaurants can be sorry affairs, and Premiere Cheese have also helped raise awareness in the restaurant community by running a "Cheese Academy" to try to improve standards of understanding of cheese amongst restaurant staff. The shop sells a range of their cheese, sourced from all over France and the UK, as well as artisanal hams, some wines from the south of France, and bread from the excellent bakery Boulangerie de Paris, which I have praised separately in the past. It is a fun shop to visit; worth a look if you are interested in high quality cheese and ham.