To the Wilds of Essex
Saturday, July 06th , 2019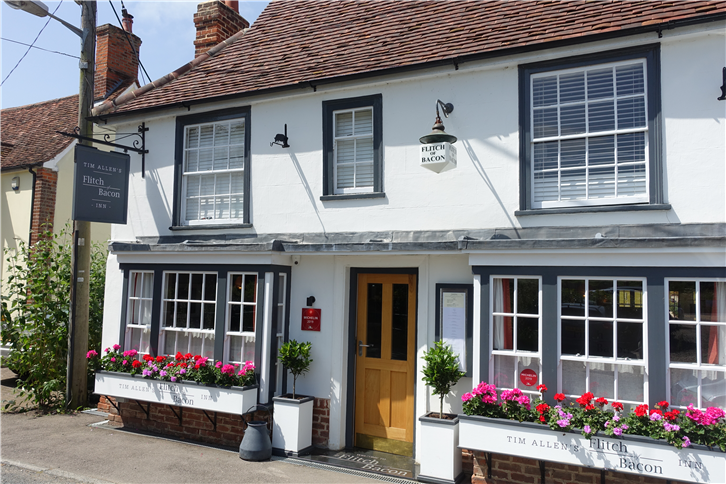 104 is in the former premises of Marianne in Notting Hill, and is on the same tiny scale, with just a dozen seats. Chef Richard Wilkins produced a very good meal, featuring a lovely scallop and pea dish and delicious chocolate cake with passion fruit sorbet, amongst other dishes. Matt Hough is an experienced and charming front of house manager, and I imagine that it will do very well. This was proper food without gimmicks, based on high quality produce.
Flitch of Bacon (pictured) is a Michelin-starred pub run by Tim Allen, located in a sleepy village in Essex that barely has a mobile phone signal. My meal was excellent, with a particularly fine scallop dish, a lovely eel tartlet and an excellent dish of chicken and carrot in various forms. This thoroughly deserves its star.
Haandi in Knightsbridge has been open for almost two decades, with the same head chef and sous chef, and even two of the same waiters. It is off the social media radar, and does no public relations. Nonetheless it is one of the most reliable Indian restaurants in London, doing unusually good vegetarian dishes and exceptional naan bread. Despite the location it is very reasonably priced, and is a testament to how you don't need an expensive fit-out, gimmicks and an active PR agency to make a successful restaurant: you just need good cooking, and staff that make customers feel valued.