From Chelsea to Mayfair via Marylebone
Saturday, October 02nd , 2021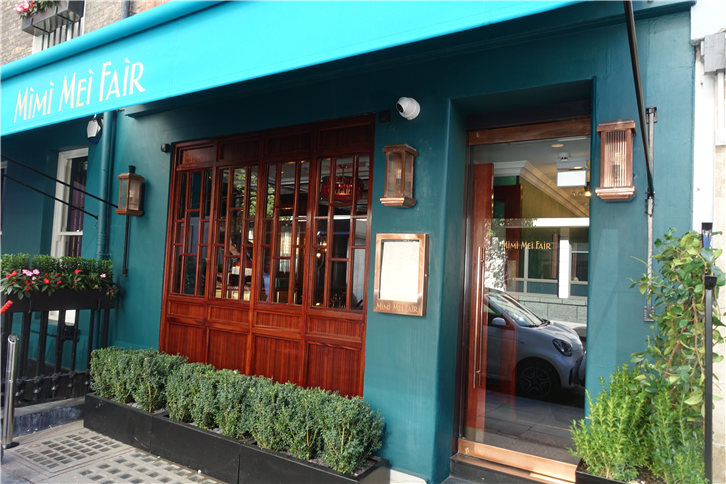 The Wigmore is a pub attached to the Langham Hotel, with a menu of pub classics elevated to a high level, overseen by Michel Roux Junior. The burger is classy and the cheese toastie is a thing of beauty. This is the standard of food that you want to find in your local pub but simply can't.
Gordon Ramsay's flagship restaurant sails on, and at this visit I tried the chef's table experience. This is unsurprisingly not a cheap experience, and although there were two genuinely lovely dishes, there were also some relative disappointments over the lengthy tasting menu. A rather dud dessert and a truffle entirely free of fragrance are not what you are expecting at a restaurant that holds three Michelin stars. The evening was enjoyable enough but I was surprised at the inconsistency of the dishes.
I used to be very fond of HKK, which was cursed with a dire location down an alleyway near Liverpool Street. The chef de cuisine from there has been recruited to launch Mimi Mei Fair (pictured), a smart Chinese restaurant in Curzon Street. The meal that we tried there was classy, with an excellent langoustine dish, very well-made Dong Po pork and above all an outstanding Peking duck that was really top notch. This was a meal that really left an impression on me, and reflects some genuinely ambitious cooking. London has a few high end Chinese restaurants, such as Hakkasan, Imperial Treasure, Park Chinois and Hutong, but none are better than this.