From Tooley Street to Park Lane
Saturday, February 16th , 2019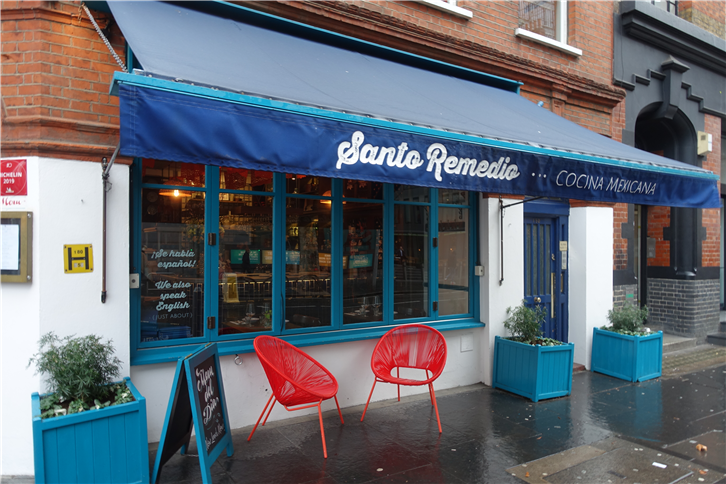 Santo Remedio (pictured) is a Mexican restaurant in Tooley Street. It seems to be quite well regarded by many but the meal that I had was merely decent, with one good enchilada dish. It was quite inexpensive at lunch, but it did not remotely compare to the best Mexican food that I have eaten, which has been in the USA and at Punto MX in Madrid. One day there will hopefully be a really top notch Mexican restaurant in London, but I have yet to find it.
Alain Ducasse at The Dorchester is one of London's trio of three star Michelin restaurants, though also the one that is most controversial in terms of its ranking. I have been several times now and generally the pattern is one of decent but unexceptional savoury courses followed by excellent desserts along with slick service and high prices. This particular meal largely followed that pattern, though there were more inconsistencies this time than at my last visit. The wine list in particular is excruciatingly priced.
L'Amorosa is a regular haunt of mine, with Andy Needham cooking a slightly simpler version of the Italian dishes that he used to make in the years when he was the running the Michelin-starred kitchen at Zafferano. His risotto is some of the best in London, and pasta dishes here are always excellent. It is a welcoming neighbourhood place with very good food and very fair prices.