The Harrow at Little Bedwyn reviewed
Friday, August 13th , 2010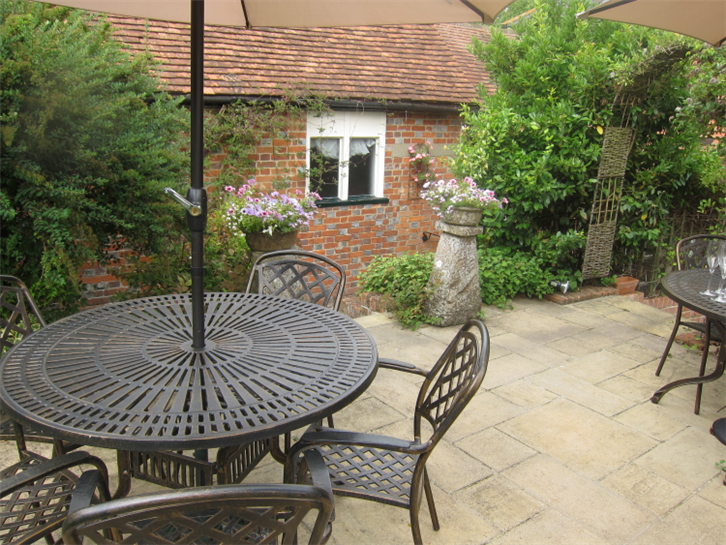 The Harrow at Little Bedwyn (pictured) is a cosy country restaurant nestled in the Cotswolds, the British cooking having an emphasis on seasonal ingredients paired with an unusually classy (if eccentrically priced) wine list. A tasting menu tried this week showed a good standard of cooking throughout the savoury courses, with the best dish a scallop, black pudding and foie gras dish – not an original combination of ingredients, but very well executed. Desserts let the standard down a little, but overall I can see why this restaurant has its Michelin star.
Rosa's is a Thai restaurant in Soho (twinned with an earlier venture in Soho) producing fairly standard Thai dishes that show more care and attention than many places The best dish was a particularly good rendition of the classic tom yum goong soup, with genuinely good stock. Unfortunately other dishes did not live up to this standard, though there were no real problems either. The pricing is fair, so this is a useful place to be aware of given how difficult it is to find decent Thai food in London these days.
I really enjoyed my meal at Eastside this week. A stand-out dish was a beautifully cooked lobster, the flesh tender and removed from its shell, which was then coated with a paste of lobster meat, garlic, a good dose of lemon to provide acidity, Swiss chard and breadcrumbs, and then the flesh replaced in the shell for presentation. This was a really high class piece of cooking. Other dishes were enjoyable though not quite to that level, but based on this and the last meal here I have nudged the web site score up a point. Bjorn van der Horst is a very capable cook.
Charlotte's Bistro seems to be operating at a similar standard to when it opened. A tian of crab and celeriac sounded interesting, but had so little crab flavour it was hard to detect it (by a strange coincidence, crab is much costlier than celeriac). Better was a competent risotto of peas and beans, but overall I find this restaurant to be under-delivering relatively to the price charged, especially with so much choice nearby.
It is some time since I have been to Skylon, the restaurant in the Festival Hall with a nice view over the Thames. The food was of a similar standard to my previous visit, though a little inconsistency had crept in. A main course sea bass had a pleasant bed of red rice and broad beans but the fish itself was slightly overcooked. On the other hand crêpes Suzette, flambéed at the table, were nicely made, and fun to watch being cooked.
There is a lot to go wrong when you take a food formula and try and replicate it to a number of branches. Of course it helps if the formula is decent to start with, and Masala Zone's has demonstrated over almost a decade that its works: casual dining for Indian street food, served briskly, at a fair price. Although there were some ups and downs in the meal I tried this week, the general standard was higher than in most high-street Indian restaurants. Sure, I'd still rather eat at Diwana Bhel Poori, but Masala Zone is not bad at all.