Gordon Ramsay revisited
Saturday, May 08th , 2010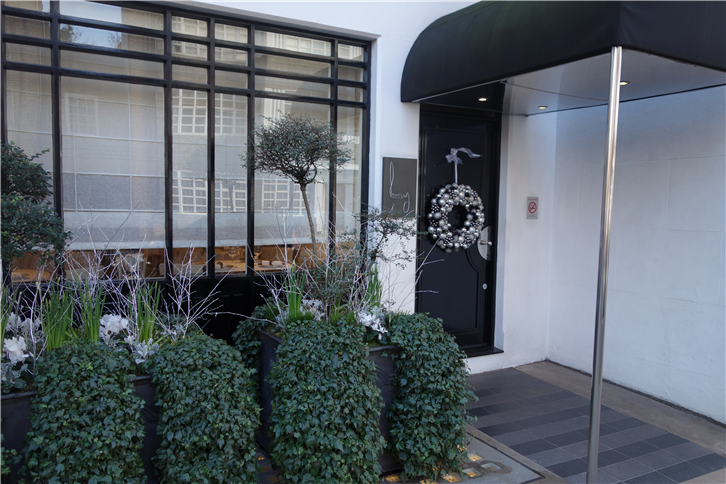 Il Baretto took over from the under-rated Giusto, at the wrong end of Blandford Street in Marylebone. The magic touch of the owners of Zuma and Roka seems to have worked in terms of filling the place, which was packed this evening. The Italian menu is long and appealing, and the cooking generally very capable. Best dishes were good desserts, but other than some poor garlic bread there was not much to criticise about the food. Ingredients were of high quality and the cooking technique was mostly fine. The problem is the prices, which are very high indeed. Main courses of £26 or more suggest something better than just some grilled prawns or baked sea bass, especially with vegetables and even bread at a hefty supplement. The wine list is similarly unforgiving. The diners, who seemed mostly young business types out on expenses, doubtless are entirely untroubled by such considerations, but for those paying their own bills there is little obvious reason to choose this over the superior Italian cooking of l'Anima, Semplice or Zafferano.
It is curious how a chef can just get better in the same premises with a change of format. For years Chiswick has had the seafood restaurant Fish Hoek, which later changed its name to Fish Hook after a spell checker was discovered (just kidding, it was a hint at its early South Africa ownership). It was always capable, but just a bit costly and not a place I visited regularly. Recently the chef, Michael Nadra, has changed format and resumed cooking meat as well as fish, and the whole experience is much improved. Michael seems much more at ease with his cooking in the more conventional format, and dish after dish tonight was very enjoyable.
I tried the "Tiffin Box" lunch at the Bombay Brasserie (which is £22 for a quite extensive three course meal). The technical level of cooking here is really very good e.g. a moist and tender piece of chicken tikka, superb naan bread and a lovely rich shrikand dessert, a rarity in Indian menus as it is a lot of work. The hotel dining room décor is a matter of taste, though I find the conservatory very attractive (better than the main room), but it is hard to fnd fault in the quality of the cooking e.g. I cannot recall anywhere in London with better naan bread.
I last went to Gordon Ramsay (pictured) shortly after Clare Smyth took over as head chef, and had an unusually erratic meal. This week things were on firmer ground, with no technical issues to speak of. As ever at Ramsay the food is very enjoyable, with fairly classical combinations of ingredients and just the odd modern touch. Service was extremely good, and the lunch menu at £45 per person represents quite decent value, coming as it does with assorted nibbles at the beginning of the meal. A dish of pork in various guises was excellent, as was an Eton mess dessert. Flavours are, as ever, a little muted, but this has always been the style here.
I won't dwell too much on Franco Manca as I have written about it often; it offers the best pizzas in the UK yet at a price lower than the high street pizza chains.