From Marlow to Baker Street
Saturday, March 09th , 2019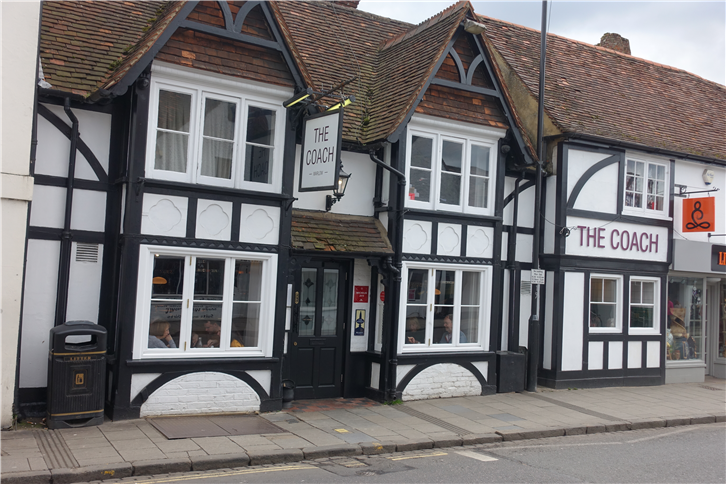 The Coach in Marlow (pictured) is the sister of nearby The Hand and Flowers. It is a no-reservation restaurant, and we only just got seats when we went on Monday lunch, so if you have a long journey then you may want a plan B in case the place is full. The Coach has a playful take on various pub classics, some of them much more successful than others. A whiting fritter with pea puree worked better than, for example, biltong chilli with puffed rice. Despite some unevenness I quite enjoyed the Coach, and found it no worse than The Hand and Flowers. I am puzzled about Michelin's take though – no star for Parlour or The Wigmore, pubs that seem to me to have the edge on this.
Ooty is a smart Indian restaurant that has taken the place of Galvin's in Baker Street. Although it had been open a few days the cooking was already good, with excellent home-made chutneys, nice venison dosa and lovely guinea fowl biryani. The service was attentive and friendly, and the bill not excessive. It will be interesting to see how it develops as it settles down, but its best dishes were already impressive. London is being treated at the moment to a slew of high end Indian openings, from Jamavar and Indian Accent through to Kutir and the recently refurbished Tamarind. Add in the fabulous Dastaan in Ewell and we are living in a golden age of Indian food in London.
I also had a very enjoyable evening at Rambla in Soho, where the spinach croquettas are excellent, the pata negra is nicely cut, the wine flows freely and the atmosphere is relaxed.