From Henley to Hounslow
Saturday, July 12th , 2014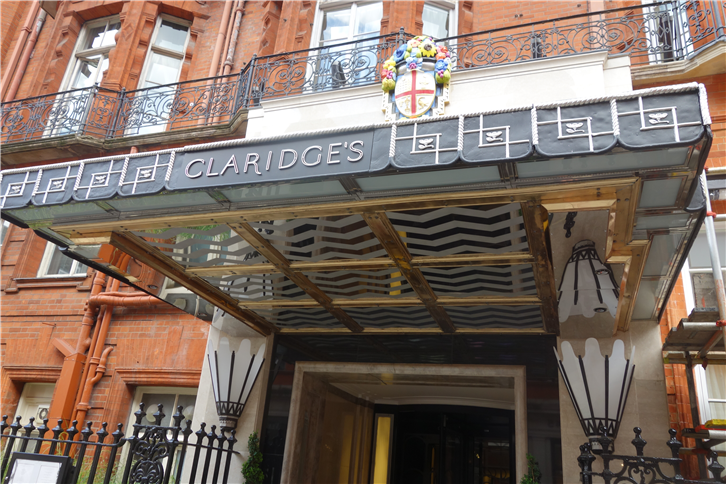 Orwells is a roadside pub near Henley, with a pair of chef-owners who made headlines by walking out of The Goose in Britwell Salome just after gaining a Michelin star. Given this background I had quite high hopes of Orwells, but although it was a pleasant enough meal it was rather inconsistent in standard, and for an out of London pub the pricing was distinctly ambitious.
When I went to Hiroshima I enjoyed some excellent okonomiyaki, a savoury pancake that is very popular there, and I was curious to see whether I could find this dish in London. After some Twitter research I was pointed at Abeno, which indeed specialises in it (albeit a slightly different style of okonomiyaki). This was enjoyable and inexpensive, and well worth trying if you are ever near The British Museum.
Blanchette is a recently opened bistro in Soho, with a chef who had worked at Bibendum. The food was very good, with hearty French dishes in a "small plates" format that ensures the bill is always a bit more than you expect. However the cooking was capable and the menu appealing, and the place is clearly doing very well. A quail dish was particularly enjoyable.
City Barge is a Chiswick riverside pub that has recently had a makeover. Although it is now touting gastropub credentials, the meal that we had was distinctly erratic, and in places just poor, which was a pity as the meal started quite well. At least there is the riverside setting to console diners.
Charlotte's Bistro recently installed a new chef, and within weeks had to do so once more. It is to be hoped that the current head chef has more staying power, as the bistro is a pleasant neighbourhood place with an airy room and nice bar. The savoury dishes that I tried were quite good, the desserts less so, but overall it was perfectly enjoyable and not very expensive.
Fera is the much-awaited new restaurant at Claridges (pictured), with Simon Rogan taking over from Gordon Ramsay in this iconic London hotel dining room. The formula is similar to l'Enclume, with an emphasis on foraged herbs and elegant presentation of dishes. Many dishes were very good at my meal, and service was excellent, but there were also some missteps, such as with a disappointing piece of turbot. Given the quite ambitious pricing here, this doesn't feel as if it is quite running on all cylinders yet, though there is much to enjoy about the place.
City Social is the latest outpost of the burgeoning Jason Atherton empire, taking over from Gary Rhodes in the Tower 42 dining room. The view is spectacular and the food ver enjoyable: the menu is appealing and well executed, the service slick, our sommelier particularly helpful.
Next week I will describe my culinary travels in Yorkshire, from fish and chips to Michelin stars.