Boho Mexico is still boo-hoo for Mexican food in London
Saturday, February 20th , 2010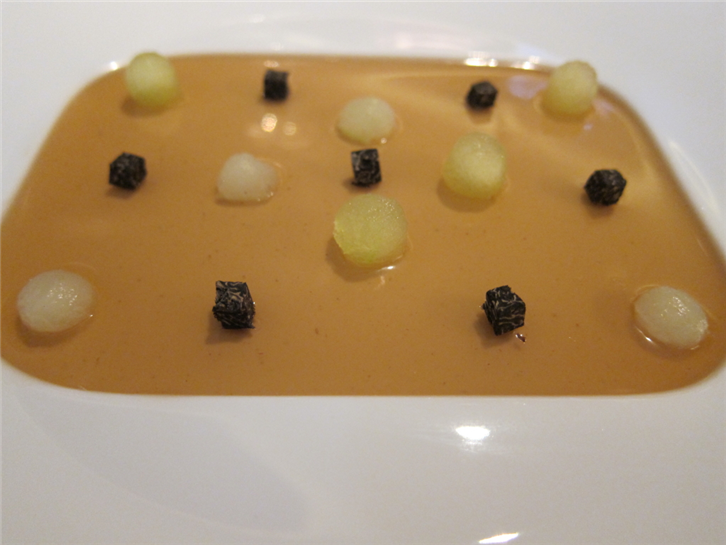 I am not sure why it is impossible to find good Mexican food in London: the ingredients are hardly unobtainable, and nor do the recipes require arcane technique – just how hard can it be to whiz up some tomatoes, chilli, garlic and coriander and lime juice in a blender to make a nice salsa? Yet London is plagued with dismal "Tex Mex" places that serve food barely above the level of a Taco Bell. Permit me one aside at this point. An otherwise unremarkable science fiction/action movie "The Specialist" has one really good line in it. In an uncharacteristic piece of wit, it transpires that the future as depicted in the movie is a dystopian mess where all restaurants are Taco Bell; hell indeed. Well, Boho Mexico at least tries to move beyond this: no burritos lurk on the menu, and there is someone from Mexico in the kitchen. Yet although the place is certainly cheap, the food still doesn't measure up to any number of Mexican meals I have eaten in the USA. At least they have the excellent Bohemia beer. My search for proper Mexican food in London is starting to take on quest-like proportions - all ideas welcome.
Adam's Café is a Tunisian restaurant that has been plying its trade for almost two decades in W12, so must be doing something right. There is a genuinely welcoming feel to the place, and prices are very fair indeed. Yet, with perhaps one exception, the cooking was pretty ordinary, and had the odd slip thrown in (some dried out sardines). At these prices it is hard to get too distressed, yet I had hoped for something a little more. There is at least some entertainment on hand in the form of the wine list, which has one very fine wine indeed (a fairly priced Chateau Musar) lurking amongst a cheap but bizarrely labelled list, which doesn't even deign to show the wine growers, never mind vintages. I really thought that lists like this had been put out to pasture by now - it is like something from a museum of the 1970s.
The Royal China is a machine, the food remarkably consistent despite the sheer size of the venue. As ever, sea bass was very well timed, and the gai lan with garlic a spectacular example of just how good simple vegetables can taste. On this occasion I was distressed to find they had lost my reservation, which has never happened before.. This incident was handled with all the charm that one has come to associate with the Cantonese: "No reservation of that name" was the barked response of the receptionist, who immediately waved us aside and dealt with the next customers lined up. No "oh, let's just check the spelling" or "maybe we can see whether your phone number appears", or even a " so sorry, I don't know how that can have happened". Just "no reservation" and sod off to the back of the queue. Luckily we didn't have to wait too long, but it took several Tsing Tao beers for me to calm down. This is a restaurant I have eaten at over a hundred times; I dread to think how they would treat someone who wasn't a regular.
At an altogether different place on ambition scale, I had a very impressive tasting menu at the Greenhouse this week. This included a superb foie gras parfait (pictured). The highlight was the classic dish hare "a la royale", a rich dish requiring significant effort to prepare. The dishes throughout showcased high quality ingredients and the kitchen technique was very good throughout. All this comes at quite a price (over £200 each with wine pairing), but this is a kitchen in high gear at the moment. There are some quite good pictures of the meal here.