From Brook Green to Burchetts Green
Saturday, March 30th , 2019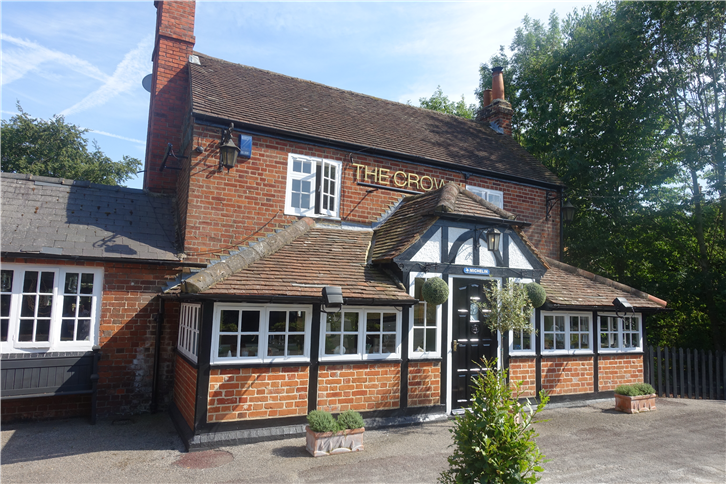 Pentolina is a neighbourhood Italian restaurant in Brook Green, which is a posh enclave between Hammersmith and Shepherds Bush. Although the service was very good and the bread was made in the kitchen, the dishes that we tried generally lacked in flavour, the meal finishing with a poor tiramisu. There is no need to come here when the vastly superior l'Amorosa is not far away, and charges much the same prices.
Kanishka is a new restaurant from Atul Kochar, on the side of a former 28-50 on Maddox Street in Mayfair. It is an ambitious venture, spread over two floors and serving over 120 diners at one time. It explores the cuisine of north-east India, as well as offering some more familiar north Indian dishes. There were some genuinely lovely things here, such as a chicken tikka pie and some of the best naan bread I have tried for a long time. Not everything was to this standard, and there was a tendency to overcomplicate things, but the kitchen can definitely deliver. It is not a cheap outing, with a particularly pricy wine list, but this is certainly a interesting new opening.
I couldn't resist another outing to The Crown at Burchetts Green, where chef/owner Simon Bonwick works entirely on his own in the kitchen. This is tough enough, but to make labour-intensive classical French dishes in this environment is quite remarkable. At my latest visit here, a rich fish soup had superb flavour, and a generous slab of turbot from a huge fish was precisely cooked. The meal ended with gloriously rich steamed sponge pudding. The price of the entire tasting menu here will barely buy you a main course in Mayfair these days, and the food here gets steadily better with each visit. This is Michelin-starred dining at its most enjoyable.
The "Main Cities of Europe" Michekin 2019 guide came out. This guide picks up the places in Europe where Michelin does not have a country guide, such as capital cities like Athens, Prague and others. There was one major change in that Amador in Vienna was promoted from two stars to three. Juan Amador used to have three stars in his former restaurant in Germany.