Manicomio opens
Saturday, April 14th , 2007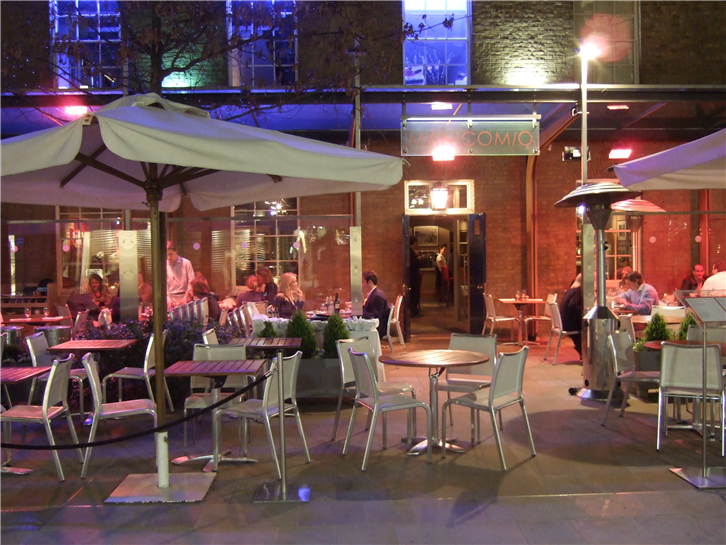 With regards to Italian cooking in London I felt in a bit of a rut, as I seemingly always end up at Zafferano. This happened this week, and I wonder whether it would be easier if I should just rent a room there and be done with it. However for contrast I also tried Manicomio, which ironically has two chefs who trained at Zafferano (and one of them also at the River Cafe). Manicomio seems to be prospering in its Chelsea nook, with cooking that ranged from pleasant to very capable. The pasta dish I had was the best thing in the meal apart from the bread, which is home made and excellent. The experience was let down by some weak service, but the main issue is price, as this 13/20 experience charges a fraction more than Zafferano. Given that the latter is around 16/20, you can understand perhaps why I keep going back there.
By contrast Zafferano delivered its usual silky smooth service with no slip-ups whatsoever. Their strengtths are the salads and pasta, seen this week in a perfect salad of baby spinach, tiny baby leeks and artichokes with pecorino cheese. The salad ingredients here are remarkably good, and this simple dish, with a perfectly balanced dressing, was delightful. Tender pasta parcels were filled with burrarta (creamly cheese from Puglia) and served with a few delicate prawns, the dish garnished with a little oregnao. A dessert of blood oranges with lemon granita showed superb technique in the granita, which avoided any hint of hardened ice crystals and was beautfilluy smooth in texture as well as possessing good lemon flavour. Zafferano will shortly be opening a deli next door to the restaurant; given the quality of the ingredients here this will be worth a look.
My recent discovery Tangawizi in Richmond also did not disappoint, with tandoori cooking again showing its class via tender garlic chicken tikka and very delicate tandoori monkfish. Even better was a superb makhani dhal, here made with kidney beans as well as black lentils, and with a fine, smoky flavour and excellent texture without a hint of mushiness. This is shaping up as one of the best Indian restaurants in London at the moment.