Roe to Perdition
Saturday, May 11th , 2019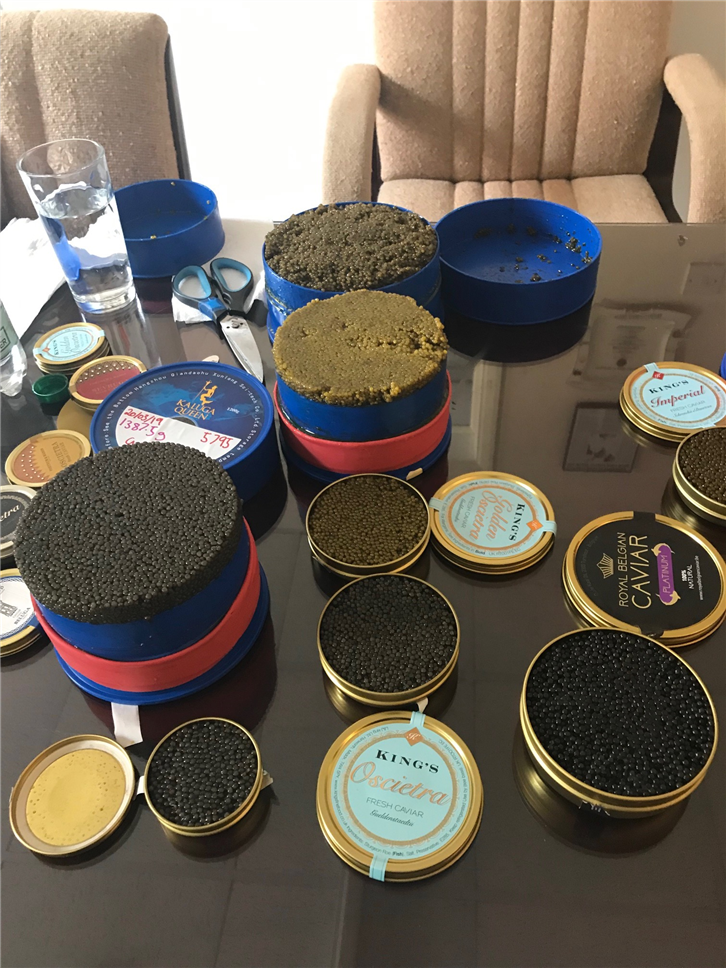 This week I had a particularly good meal at my regular haunt l'Amorosa in Ravenscourt Park. Bruschetta with morels was gorgeous, and a saffron risotto with the same new season morels was lovely. Chef Andy Needham makes some of the best risotto in the capital at any time, but the mushrooms really worked well with the excellent rice. The pasta ragu is also excellent here, with deep flavour and pasta with very good texture. Andy makes various ragus and this week I had lamb, though my favourite is the wild boar ragu.
I also returned to another old favourite, The Brilliant in Southall. I have been coming here regularly since I moved to west London in 1991. The place has expanded numerous times since then but the standard of the cooking remains consistently high. The methi chicken here is a dark, rich, brooding dish full of spicy flavour. The aloo tikki is a Southall speciality, a tasty starter with tamarind to enliven the potato. The Brilliant is one of the few London restaurants to serve romali roti, the paper-thin bread that is tossed in the air and briefly cooked over a steel hemisphere, then folded and folded again. The place is always packed out with Asian families, and as a bonus the prices are a bargain – that method chicken main course in under a tenner, and for about £30 a head including drinks you will have enough food for a complete extra meal to take away as well as the one that you have just eaten. This is proper Punjabi food.
I wanted to learn more about caviar, and was lucky enough to spend a couple of hours with Laura King, founder of Kings Caviar, which is the largest UK supplier. They supply restaurants including The Fat Duck and The Ritz and stores such as Harrods and Fortnum & Masons. We did a comparative tasting of quite a few different types from both Belgium and China. These days wild caviar is outlawed in order to preserve stocks, so any caviar you can legally buy is farmed. The largest suppliers are the Chinese, but there are also farms in several other countries. There is even notionally one in the UK, though apparently that appears to be more of a holding pen for Polish caviar than a true farm. There are 26 different species of sturgeon, and almost all of these have at some point been used for caviar, as well as hybrids. However beluga (the largest freshwater fish I the world), oscietra and sevruga are the most prestigious, while baerii, which matures much quicker than beluga, is used for entry-level caviar. The hybrid kaluga is similar to beluga and can be nearly as expensive. Of the caviars that I tried I particularly liked the Belgian beluga. Incidentally, if you like the comedy show "Frasier" then try to get watch the episode "Roe to Perdition" (series 10, episode 18), an episode devoted to Frasier and Niles's brief excursion into the world of caviar smuggling – it is a hoot. It has one of my favourite lines about one minute in, where Frasier asks the delicatessen manager whether the beluga caviar is really as expensive as it is labelled. "Isn't that rather a lot to pay?". The frosty French store manager replies: "For you yes, for the fish who gave up her life so that you could spread her unborn children on a cracker it is not so much".
The next blog will appear a little later than usual.