A week in Goa
Monday, January 28th , 2008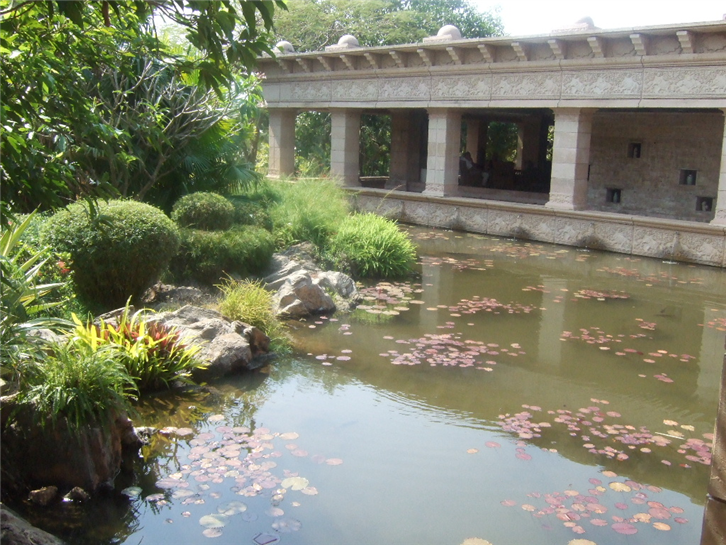 This was the eighth time I have visited India, in this case getting some winter sunshine at the lovely beach resort the Leela Palace in Goa. I can highly recommend it (one friend who took me up on this advice has already been three times). It has a lovely setting, pretty gardens and superb service. With 185 rooms and 650 staff there is no shortage of people to help you with your every need.
Above all it has a top class Indian restaurant Jamavar. The tandoori cooking here is really dazzling, and dishes such as lobster tikka, fish tikka and chicken malai tikka are comfortably the best Indian dishes I have eaten anywhere. Of course in the case of the seafood it has the big advantage of fresh, locally caught produce. However it is not just this - the skill of making the marinades to bring out the best of the ingredients and the accuracy of the tandoor cooking are a revelation here. The kitchen is also adept with vegetables e.g. non-slimy okra and terrific rich makhani dhal. There can be slips, and some of the main course curries seem merely good after expectations raised by the tandoori cooking, but if you choose well you can eat splendidly. A fluffy garlic naan tasted just seconds from it coming out of the tandoor was a lovely memory. Another was my first taste of sorpotel, a rich curry made with pork and pork liver, a Goan speciality usually made for festivals but which they kindly made for me.
The blog will resume its regular Saturday slot now that i am back.