From Barcelona to London
Saturday, November 02nd , 2013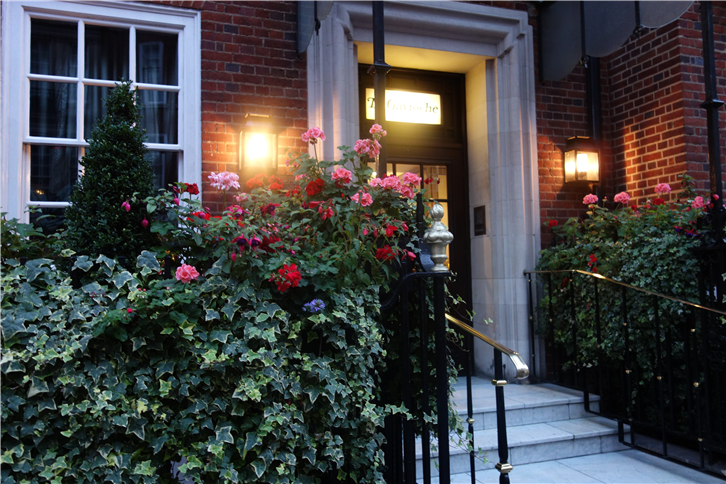 This week I visited Barcelona, and tried a pair of two star restaurants as well as a tapas bar. Enoteca was recently promoted to two stars, and this promotion felt to me like a mistake. One dish in partciular was excellent, and the desserts were good, but there were too many examples of flashy technique triumphing over flavour. At these prices, with an expensive wine list by the standards of Spain, such slips are all the more irritating.
By contrast, Abac was a delight, also modernist in style but where culinary trickery is not at the expense of flavour and enjoyment. Through a lengthy tasting menu i enjoyed excellent dish after excellent dish, and would return in a heartbeat. Service was also terrific, the bill actually less for the food than Enoteca.
Bar Mut was a surprisingly expensive tapas bar that appears to be well regarded, but its virtues eluded me based on my meal there. The dishes I had varied from ordinary to flawed, with a distinctly large bill given I had no alcohol to drink at a lunch there. Cal Pep it is not.
Parlour is the new venture of Jesse Dunford Wood, who made a name for himself by reinvigorating retro English dishes at The Mall Tavern. Parlour is a long way from Kensington, but we had an excellent meal. Above all the cow pie was a superb example of a proper beef pie, absolutely lovely. Jesse is a gifted chef, and I will definitely be making the hike to Kensal Rise again.
Le Gavroche is a London institution, and I enjoyed my dinner there. Classic dishes like soufflé suissesse are hard to fault, though there was the odd dish that seemed rather unambitious at this meal. However the best of the courses, such as excellent turbot and lovely desserts, were very fine indeed, and the service was as smooth as ever.