I return to Tokyo
Saturday, October 09th , 2010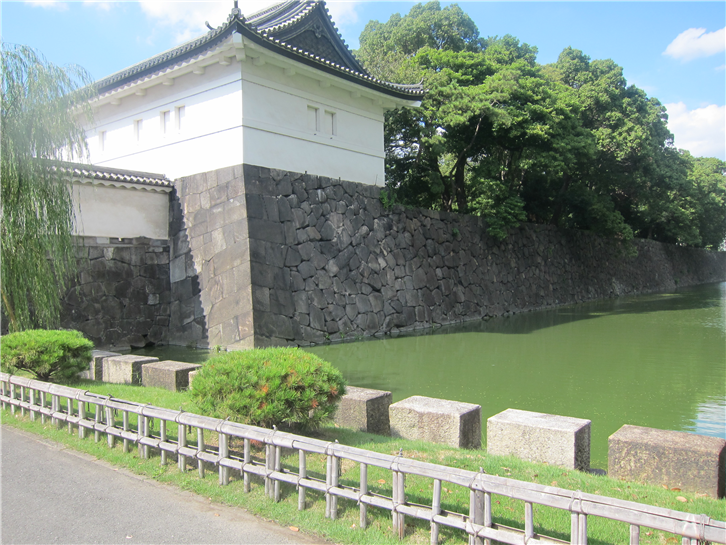 This was my fourth visit to Tokyo, an incredibly vibrant city on a vast scale (13 million people). Nobody really knows how many restaurants there are: according to a diplomat friend who lives here and asked the relevant ministry, the official number is around 67,000, though other estimates are higher. Suffice it to say that Tokyo is very much a foodie destination, with restaurants of every conceivable variety and style. Fancy horse meat sashimi? There is a restaurant (Minoya) here for you. The variety and quality of ingredients is the thing that I find most exciting: the fish market (covered in some detail on my blog from my last trip) sells over 700 different types of fish, while the vegetables are exceptionally good, and for beef fans there are 229 recognised varieties of wagyu beef, Kobe being just one.

The obsession with food here can be seen in many ways: in one bakery (Fauchon) the exact baking times of the various types of bread are displayed, so if you want your walnut bread in absolutely peak condition, you know when it will be ready. Seasonality is taken to a level unheard of in Europe: there are words not just for the four seasons, but twenty four separate sub-seasons, where a particular vegetable or fish may be considered at its true peak. Some kaiseki chefs apparently recognise 36 separate ten day periods, each with a subtle difference in seasonality of ingredients. It is fun to wander around the food sections of one of the smart department stores, such as Mitsukoshi in the Ginza, just to get a sense of the level of presentation and quality of the food available even in the shops here.

On this trip we tried Japanese food at Ishikawa, Esaki, Sushi Saito and Yukimura, as well as meals at Aso (Italian) and Cuisine Michel Troisgros (French). The Japanese restaurants were all very impressive, with Sushi Saito the best sushi I have eaten, Yukimura offering a particularly charming and friendly experience, superb cooking at Ishikawa, with a very pleasant experience at Esaki.

If visiting Tokyo then the fastest way to get to town from Narita is the JR Express train, which takes an hour to get into Tokyo station (a taxi ride would be eye-wateringly expensive from the airport, though there are minibuses, which are quite cost effective. However the traffic in Tokyo is rarely quiet, so travelling by road can take some time (up to two hours from central Tokyo to the airport). The JR Express goes to Tokyo station; if you happen to be staying in Roppongi then you can also get off at Shinigawa station instead of Tokyo central station. We stayed, as on our last trip, at the superb Grand Hyatt hotel in the Roppongi Hills complex; this is one of the most smoothly run hotels I have ever stayed at, and I can recommend it unhesitatingly. An excellent book for foodies in Tokyo that I can also recommend is "Food, Sake, Tokyo" by Yukari Sakamoto, which takes you on a journey around many of the food shops, markets and sake shops of Tokyo; the book is written with the enthusiasm of a true foodie.

Although Tokyo is vast, there is an excellent subway system, with signs conveniently in Roman characters and ticket machines that have English language instructions. Taxis are plentiful, and really the only tricky thing is finding specific destinations, such as a particular restaurant, partly because few streets have names. Tokyo is divided into wards (ku) within neighbourhoods (such as Shinjuku or Ginza). WIthin that addresses have three numbers, the area (chome), block (ban) and building (go). Hence an address Chuo-ku Ginza 5-4-3 is the third building in the fourth block within 5 chome, within the Chuo ward of Ginza. By taxi things are easy these days as taxis all have elaborate sat-nav systems, but the very last step, identifying a particular business, can be tricky since a building may have many businesses within it, and in Japan restaurants frequently have very discreet entrances. Consequently, ensure that your hotel concierge gives you very explicit instructions about how to identify where you are going to once you actually arrive at the right building. Fortunately people are generally very helpful indeed to visitors, so if you get lost then even complete strangers will frequently help you out.

A trip to Japan would not be complete without a brief mention of the toilets. Whereas in the west we are used to toilets that merely flush, in Japan you will be presented with a control panel of options, and if your kanji is up to it you can determine which one will adjust the temperature of the heated seat, which will make a flushing sound (but not actually flush), which will convert the water flow into a bidet, and so on. On this trip things had moved on compared to my visit two years ago. Some toilets now actually open their lid as you approach them, and close the lid when you leave. One even decided to play Tchaikovsky's "The Dying Swan"as I began to use it (I couldn't make this up) - perhaps if I spoke Japanese I could have asked it for Handel's Water Music. Fans of Battlestar Galactica will recognise the warning signs: the toilets here are evolving, and they may have a plan....