Two days in the Cotswolds
Saturday, September 26th , 2020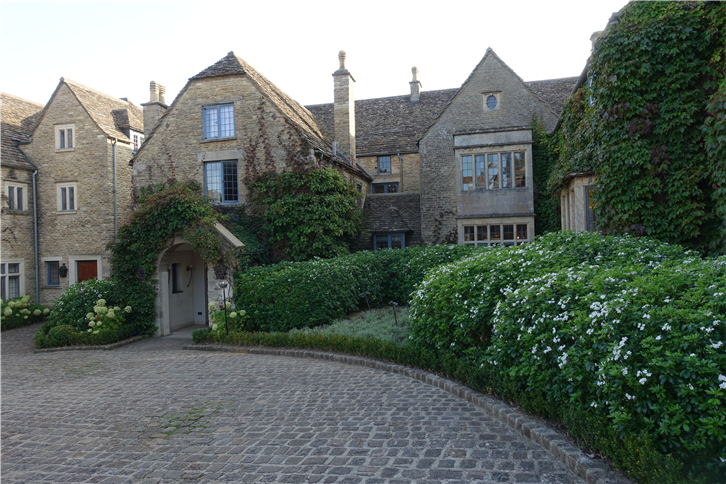 Whatley Manor has a different chef than when I came here last, and the style of cooking is rather different too. Niall Keating has adopted a lot of Asian flavours, presumably influenced by his time cooking at Benu, though on the second night of our stay we were able to eat a much more classical menu, with dishes such as chicken cooked in a pig bladder. Both meals were enjoyable, though I thought the classical one was more assured. For a £130 tasting menu I was a bit surprised at the lack of luxury ingredients e.g. halibut instead of a grander fish like turbot or Dover sole, no langoustines and caviar from one of the least impressive suppliers out there. The wine list is highly marked up, but you can take advantage of corkage, which is the way that we went. Whatley Manor has lovely gardens and grounds and is a pretty place to stay; they even have a private cinema that guests can book, complete with freshy made popcorn.
The Brilliant has been a regular haunt of mine since I moved to west London in 1991. The restaurant itself has been operating since 1975, and serves Punjabi food to a customer base that mostly consists of Asian families. It was great to see it reopen, and the food never missed a gear during the lockdown. The chaat is excellent here, as is the methi murgh, with a deep, dark sauce packed with fenugreek flavour, with which you can have romali roti. Service is slick, and is adapted well to pandemic times, with your temperature taken on the door, waiters wearing masks and well-spaced tables.
In other news, I was sorry to hear of the passing of the great chef Pierre Troigros.
Michelin published their 2021 guide to Guanzghou, which now has a pair of 2 star restaurants as well as 6 one stars.