A Visit to Monaco
Saturday, December 17th , 2016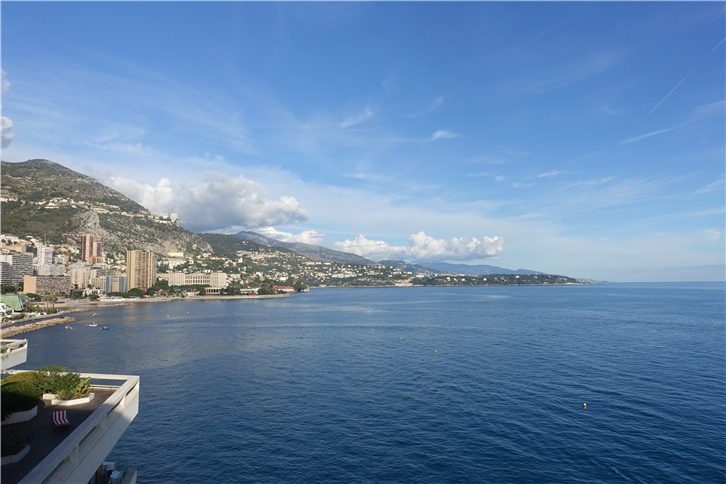 I was briefly in Monaco to speak at the World Chef Summit, a conference where over a thousand chefs and industry types gathered to discuss culinary matters. Even in late November Monaco was quite warm and bathed in sunshine, so although it is a city that is not to everyone's taste there is no denying the setting and the climate. While there I took the opportunity to try some restaurants. A simple local place was U Cavagnetu, which had a reputation for serving local Monegasque dishes. I sampled some of these, which varied significantly in quality, but I will not be too critical of the place, which is simple and inexpensive.
The main two meals were at a distinctly different price point. Louis XV had been a long-time favourite, and I have eaten there many times from the 1990s onwards. Its glory days were when Franck Cerruti was head chef, a man who knew how to take advantage of the superb local Mediterranean produce and whose kitchen brigade demonstrated high levels of technical skill. The dining room was beautiful and the service flawless, so a top all round experience, albeit not a cheap one. Even this last point was addressed by the presence of a pretty modestly priced set lunch. Sadly the restaurant no longer opens for lunch, the room has been modernised and the chef has changed. Some of the traditional strengths of the restaurant shone through: the desserts were fabulous, and there were a few lovely dishes such as a gamberoni prawn dish with rockfish jelly and caviar. However there were also several worrying changes, some minor and some less so. There is no longer the grand bread basket, the cheese selection is diminished in scale and the mignardise are not what they were. More worryingly, there were some distinctly ordinary dishes lurking in the meal. Bearing in mind the astronomical prices here (the tasting menu is €360) and a wine list with few bottles under €200, even small slips are troubling and hard to forgive. Service is still flawless and there are still patches of brilliance in the cooking, but this meal was a shadow of the ones I have tried here before. It was perhaps telling that there were empty tables in the dining room.
By contrast, two star Michelin Joel Robuchon Monte Carlo was packed out on a Tuesday lunch time. I had moderate expectations of this place, thinking it might be a slightly tarted up Atelier Robuchon, but I was wrong. Several dishes that we tried here were top class, including a stunning John Dory main course, a terrific foie gras and Parmesan amuse-bouche and superb desserts. Service was fabulous and the overall experience highly enjoyable. It is not a cheap place, and the wine list has few even moderately inexpensive offerings, but this is Monaco and you do not expect bargains here. Overall I actually enjoyed this meal more than my experience the night before at Louis XV, which was at least a consolation prize on this trip.
The Michelin guide to the Netherlands came out, with no change atthe top and a new 2 star place in the form of Tribeca, with Chapeau closing and Boreas also delisted. The netheralnds now has a pair of three star restaurants, 19 two stars and 84 one stars.