A Tale of Two Curries
Saturday, December 13th , 2014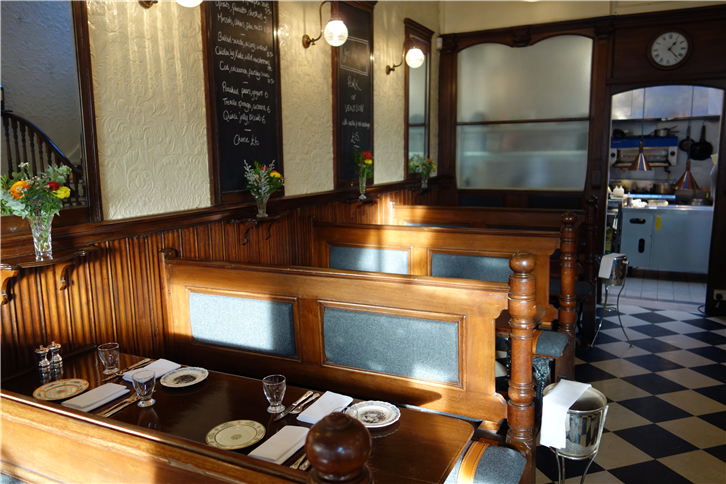 The Dorsett hotel is an anachronistically smart luxury hotel in, of all places, Shepherds Bush Green, a stretch of grass otherwise lined with pound shops and bookmakers. Its restaurant is Pictures, which has a somewhat confused menu that mixes in Malaysian food with the likes of fish and chips. It is not necessary to be a chef from that country to cook Malaysian food, but it probably helps. Here the chefs were from various places but none of them terribly close to the country in question, and served dishes that left the impression that the kitchen had vaguely heard of the cuisine but had actually never tasted it. An utterly spice-free beef rendang was one example, soggy bak choi another. Given all the money that has been lavished on the hotel it seems a shame that they could not manage to use a decent recipe book.
In case you think my reviews are all fine dining, I give you the The Lahori Mehak, an Indian restaurant in Hounslow with admittedly basic décor where you would be hard pressed to spend £15 a head. More takeaway than restaurant at the moment (though a larger dining area is planned), the food is actually pretty good, cooked by a chef that some years ago worked at The Brilliant. Chicken biryani had excellent fragrant rice, and tawa fish had plenty of spicy kick to it. At this establishment a very good naan bread will set you back 50p, and that is not a typo. This place is a bargain by any standards.
At the other end of the smartness scale, Zaika was one of the two first Indian restaurants in London to gain a Michelin star, but was eventually bought out and converted to a vaguely British/Italian eatery. Now it has been sensibly re-launched as an Indian restaurant. The room is barely changed, with its high ceiling, wood panelling and murky lighting. The service operation was quite slick but the food was merely decent, with one dish failing even this standard. The bill was more than four times what you would spend at The Lahori Mehak; naan bread was more than seven times as expensive, but the food was in no way better. Of course rents in Kensington are much higher than Hounslow, but the size of the bill rankles when you have just eaten a slightly better meal for a quarter the price a few days before.
It is great to see the Quality Chop House (pictured) prospering again under its new owners. The old place still has the uncomfortable benches but offers appealing, simple dishes. A white truffle risotto was particularly good at this visit, as were excellent confit potatoes. The restaurant is notable for its superb wine list, which is such a change from the cynically expensive lists that infest most central London restaurants. Here the growers are carefully chosen, many vintages are rare, and above all the wines are affordable. Mark-ups are some of the kindest in London, especially at the high end, encouraging diners to trade up. When wine list awards are handed out they seem always to go to places with vast runs of unaffordable Burgundies, when they should be recognising places like this.