Roganic Returns
Saturday, May 05th , 2018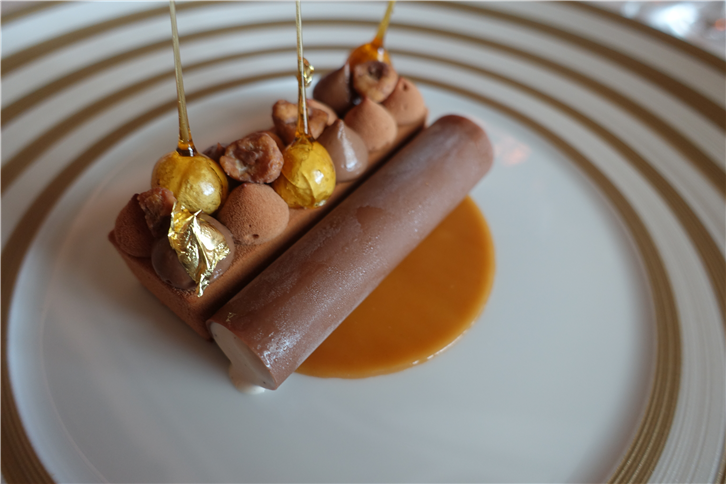 Roganic is Simon Rogan's London outpost, back in the same street in Marylebone as the previous "extended pop up" Roganic a few years ago. This is a tasting menu format and as ever with this there will be some dishes that are better than others. However although some of the modern desserts were not my thing, there was an excellent pork dish, good scallops and particularly good crab with hispi cabbage. The freshly made sourdough bread was also classy. The main issue is the substantial price.
The Empress is a gastropub in Hackney that I enjoyed very much when Elliott Lidstone was cooking there (he has since moved to his own place in Bristol). There have been two chef changes since and the place has not moved in a good direction. There was a nice herb spaetzle dish but a really poor mackerel dish and disappointing desserts, compounded by shoddy service.
The Ritz continues to impress with rock solid classical culinary technique, dishes at this meal including terrific gougeres stuffed with truffles, top-notch asparagus from Provence, langoustines that were alive moments before serving and the usual elaborate dessert master-class from the pastry section. I can't think of a two star restaurant in London cooking as this at the moment.
The Brilliant is an old favourite of mine, a Southall stalwart serving Punjabi food in family-sized portions at modest prices. Methi chicken is a rich, glorious dish here, and tonight a chaat starter was also excellent. They have recently opened a simpler sister in Fulham that I will visit soon.