I visit the West Country
Saturday, July 11th , 2009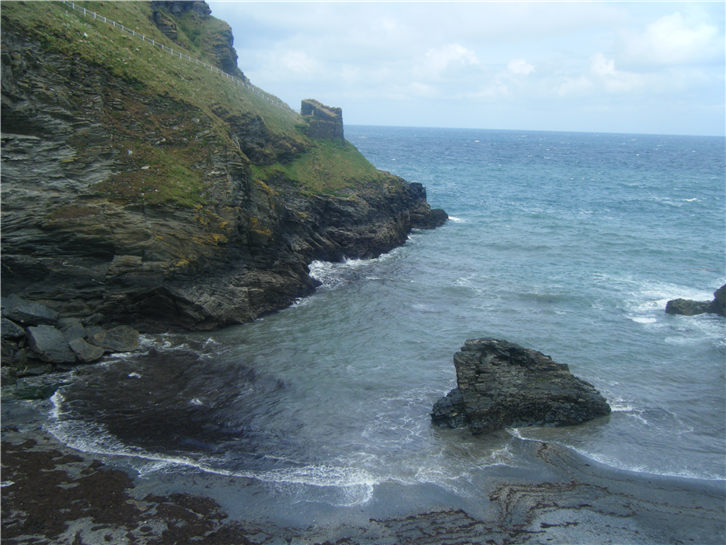 Back to my roots this week (I was brought up in the West Country). I went to Cornwall and tried the cooking of up-and-coming chef
Nathan Outlaw
over a couple of meals. Already with a Michelin star and tipped for two, Nathan's cooking is simple yet very enjoyable, drawing on the superb seafood that can be found on the Cornish coast. Some dishes, such as a simple but lovely mackerel dish, are clearly at the two star level already, and while there are still some areas for improvement I anticipate that Nathan will move on to yet further accolades. As a bonus, there is a lovely wine list at prices that are at times very fair indeed.
By contrast Rick Stein's
Seafood Restaurant
seemed something of a tourist trap to me. The fish in itself was fine and properly cooked, but the surrounding elements of the dishes contained some serious errors e.g. some dismal vegetables and terrible pastry in a raspberry tart. What I found most surprising was the price being charged. A three course lunch here was costlier than the set lunches at most of the top restaurants in London, where you often get plenty of extras (amuse bouche, pre desserts etc) thrown in. The power of television is certainly a remarkable thing, as while many Michelin-starred places in central London are struggling to fill their lunch tables, the Seafood Restaurant was packed. It is all an amiable enough experience, and maybe it was once a much better restaurant "back in the day" but it is not somewhere I will return to.
Cornwall is certainly a pretty place to visit, with a lovely coastline and pretty countryside. It is perhaps best known in the past (at least in myth) for tin mining, smuggling and pirates. These days the ancestors of these buccaneers seem content to fleece tourists rather than passing ships, concentrating on excessively expensive cream teas and at times over-hyped tourist destinations. I can imagine an ancient marketing meeting in a tavern over some ale and a pasty a couple of hundred years ago, with some locals debating how to make money now that piracy was in decline. Let's call our heroes Blackbeard and Bluebeard. "Well Bluebeard, down at Tingtagel we have some nice cliffs and a few old stones left over from that ruined castle; never could get decent builders there." "Aar Blackbeard, but how can we charge people just to walk along a cliff?". Blackbeard thinks for a moment: "History sells: how about King Arthur?". "Er, well he didn't actually exist now, did he?". "No, but that is the great thing with myths, who's to say; maybe he holed up in the old castle, and that cave down on the beach?". "Great thinking, we'll charge a penny for entrance, and set up a tavern at the top of the hill called Merlin's Brew." By 2009 every building in the village is called King Arthur's this and Merlin's that, despite the lack of any pesky historical connections, and you'll spend a hundred pennies just to, er, spend a penny. Still, it is indeed a nice view (pictured) along the cliffs.
The
Castle
in Taunton is a place I have been to a few times over a very long period, the last time being five years ago. Suffice it to say that it does not seem to be having a happy phase at the moment based on this meal, with lacklustre ingredients and some carelessness in technique. The food is still decent, but less good than I recall, and dodgy value for money. As an unpleasant footnote, the hotel itself also managed to serve one of the worst buffet breakfasts I can recall eating, with the scrambled eggs pale, almost white with flecks of yellow, watery in texture with a few lumps; it is something that will haunt me for some time.
Moving back to Bristol I tried the inventive if erratic cooking of
Casamia
. Hats off to a couple of young chefs who have decided to move beyond trattoria fare and do something bolder with Italian cooking, and there were flashes of real skill here. I found some of the ideas rather ill-formed, and there were some dishes that seemed distinctly odd (as well as encountering at least one major technical error), but although uneven the cooking is definitely interesting, and hopefully will settle down in time.
The most assured meal of the trip was at
Whatley Manor
in Gloucestershire, where chef Martin Burge is taking advantage of some excellent facilities (and presumably a big budget) to produce some ambitious and very capable food. Ingredients, many from France, were of a level rarely found in the UK, and technique was hard to fault. The cooking is rooted in classical skills but is definitely modern in style, and mostly this works very well indeed. I thought that it thoroughly deserved its 2009 promotion to two Michelin stars.