Le Gavroche revisited
Saturday, November 20th , 2010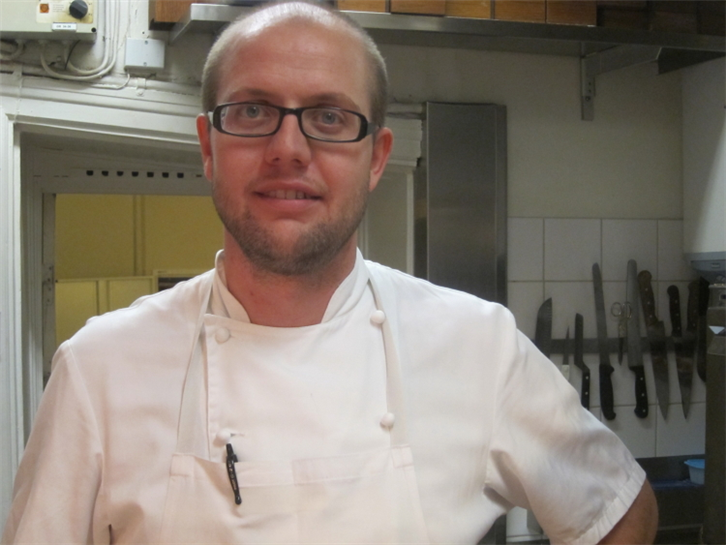 Lamberts in Balham has a relatively new chef who previously worked at La Trompette. The cooking of the savoury dishes was good, and a rabbit starter in particular was genuinely classy, the overall meal let down by some weak desserts and at times slightly frosty service. However prices are fair, and there are some bargains on the wine list, so overall this was a very pleasant experience.

I had a slightly uneven but thoroughly enjoyable meal at Chancery, a modern British restaurant which was packed out on a Tuesday night despite being in a very obscure side street near Chancery Lane, where passing trade is unlikely. I liked the bold seasoning and appealing menu, as well as moderate prices. Service was charming enough to smooth over some minor blips in the cooking.

This was not the case at North Road, which has taken the place of the very pleasant Clerkenwell Dining Room. We had one good starter but otherwise the dishes were disappointing for a variety of reasons. In this case, although the waiter was perfectly couteous, the manageress seemed entirely unconcerned about our issues with certain dishes, resulting in a distinctly uncomfortable and unwelcoming atmosphere; I would have imagined that a new restaurant would be keen to make a good impression on its diners, but seemingly not in this case.
Le Gavroche delivered a lovely meal; I particularly enjoyed the signature cheese soufflé, a rich dish that is double cooked and made with a mix of gruyere and cheddar. Soufflé skills were also apparent in a superbly light passion fruit soufflé for dessert. Some dishes were merely very good, such as a partridge that was cooked a fraction long (though with excellent fondant potatoes and intense jus) and prawn tempura with tomato sauce, but service was superb as ever. The restaurant is fully booked now for both lunch and dinner until mid January, which gives a sense of what can be achieved when a restaurant delivers food that diners actually want to eat.
The Bombay Brasserie cooked up some fine dishes for me this week – scallops on peppered crab with curry leaves were lovely, as were tandoori prawns and a carefully prepared aloo gobi, while gulab jamun for dessert was superb. It is great to see this place on such good form post-refurbishment.
The first meal I had at Dinings was mixed, with one poor dish in particular. On this second visit I was able to try a wider range of dishes, and there were no such problems with the cooking. The menu is vast, and has some unusual fusion ideas e.g. foie gras sushi rolls, as well as more conventional Japanese dishes. The downstairs room is pretty grotty to sit in, but the fish is sourced well and the best dishes, such as yellowtail sashimi with ponzu sauce, were genuinely good. I have nudged the database score up a point to reflect this better experience.
I am pleased to feature an interview with not one chef but two: Daniel Lindeberg (pictured) and Bjorn Frantzen of Frantzen Lindeberg in Stockholm, the two-star Michelin restaurant where I had an excellent meal a few weeks ago.
The Swiss Michelin Guide 2011 anointed Schauenstein with its third star, whose 33-year old chef Andreas Caminada gained his second star in 2008. Michelin demoted Pont de Brent to two stars following a management change. For many years now Switzerland has had the most Michelin stars per head of any country (excluding city states like Luxembourg and Monaco). It also promoted three restaurants to two stars:
Ecco
Homann's Restaurant
The Restaurant in the Dolder Hotel.

The new Michelin Guide to Chicago also came out. No surprise that Alinea (Grant Achatz) was given three stars, but so was L20, which is interesting since its head chef Laurent Gras left in early November in somewhat murky circumstances; of course by then the guides were printed, though the chef had reportedly been on leave of absence for several months. It turns out that he plans to return to New York.

The two star restaurants in Chicago are:

Charlie Trotters
Avenues
Ria.

There were also 18 one star restaurants.