The Treehouses of Regent Street
Saturday, February 29th , 2020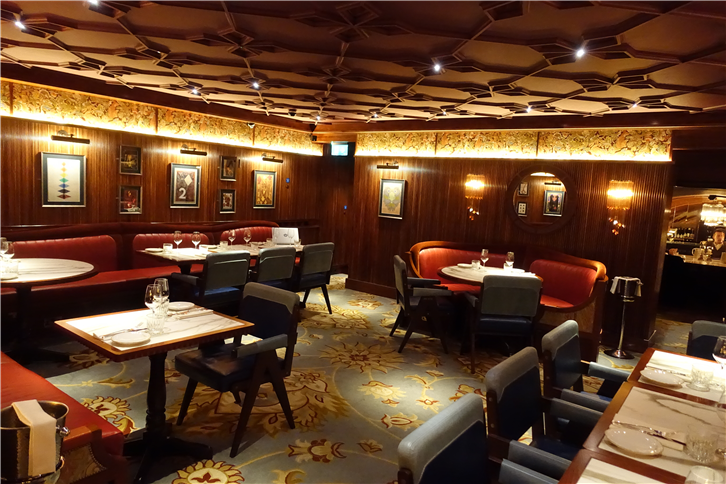 Madera is a modern Mexican restaurant in the Treehouse Hotel in north Regent Street. It is a quite flashy place, on the fifteenth floor with excellent views out over the rooftops of London. Unfortunately the money has gone into the décor but not obviously into the kitchen or staff training. We had some bland salsa, adequate guacamole and one decent tortilla, but poor-quality prawns and some borderline inedible churros, all at a sky-high price to match the skyline view. It was unaccountably busy with people on dates gawping out of the windows at the lights of the capital. To add insult to injury, service was a shambles.
Hakkasan Mayfair is as reliable as a Swiss watch, serving dish after excellent dish despite the huge scale of the operation here (700 covers on a busy evening). At this latest visit we had mostly dim sum, and this was of a high standard. Star dish was the prawn cheung fun, but the har gau dumplings were lovely, as was just about everything else that we tried. It is not cheap here but service is silky smooth.
Gymkhana has been closed since last summer due to a fire, but has just reopened with a completely refurbished lower floor (pictured) and new kitchen, including a new head chef. Gymkhana has always put an emphasis on slick service, and this has continued, but despite trying it three times previously was never that taken with the food, especially given the sky-high prices. The new chef is good and I slightly preferred this meal to my previous ones. However this was still £91 a head with no alcohol, which is a chunk of money for a meal. It is fine, but I simply prefer Indian Accent and Jamavar.