From Pizza to White Truffles
Saturday, October 27th , 2018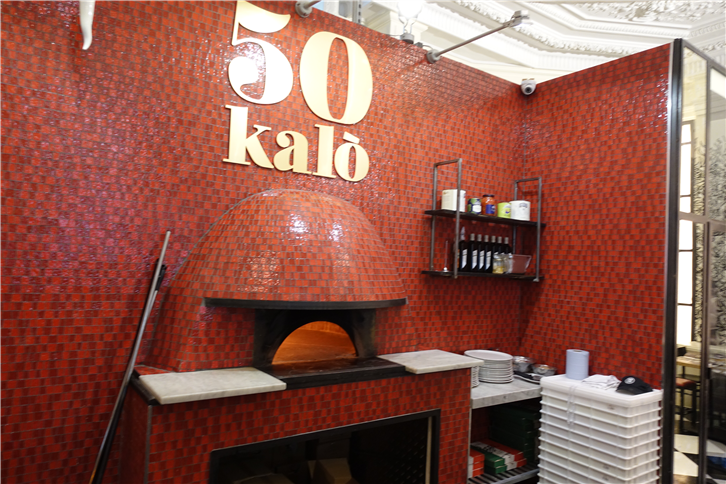 Leroy was awarded a Michelin star in the 2019 UK Guide. It is in Shoreditch so you can probably guess that it is a small plates format with plenty of natural wines and trendy staff. The food was inoffensive though hardly cheap but also lacked ambition: purple sprouting broccoli with yoghurt is hardly a dish to set the pulse racing. At least the bread (bought in) was nice. Michelin's award of a star is utterly baffling to me.
50 Kalo di Ciro Salva (pictured) is a highly regarded Naples pizzeria, and recently opened a branch in London just off Trafalgar Square. It is smartly decorated and the diavola pizza that I tried was excellent, having a particularly good base. This seems to have been quite a low-key launch compared to the over-hyped and disappointing Da Michele London, but it is definitely worth trying.
Hedone has had a minor refurbishment over the summer. I went to a special event there: a truffle dinner. Many of the dishes featured white truffles from Tuscany, and there were some star dishes, such as langoustine with white truffle and also a superb new chocolate dessert. It was a very expensive evening but those white truffles don't come cheap. This was my 73rd visit to Hedone.