From Henley to The Harwood
Saturday, September 17th , 2016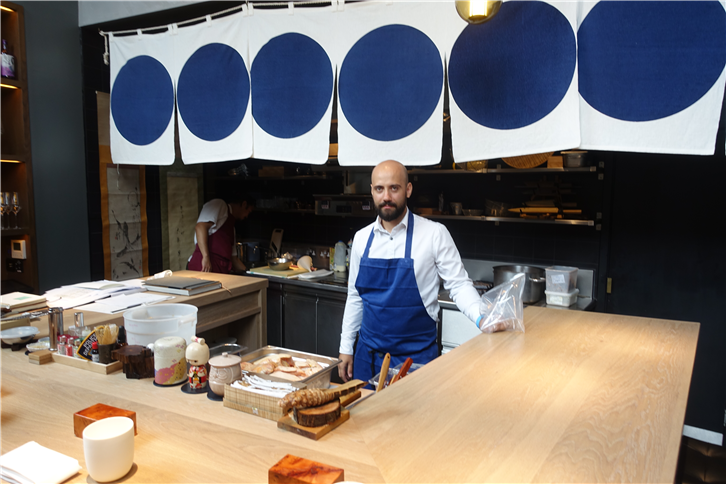 Sosharu is the latest in the burgeoning Jason Atherton restaurant empire. Although its head chef is Romanian, the food is izakaya style Japanese – the chef worked in Japan for over a year at some serious restaurants. The dishes are at the modern end of the Japanese spectrum – no sushi, but good tuna sashimi, an enjoyable spicy tuna roll and pleasing chicken karaage, a Japanese comfort food. Just one dish was not quite what it might have been, but overall this was an enjoyable experience, and it seems to be doing very well just a few months after opening.
Hurley House is a new boutique hotel near Henley. They have recruited Michael Chapman as head chef from the Michelin starred Royal Oak, as well as an experienced front of house manager from the Harwood Arms. The premises is a rebuild of an old pub, and the new establishment seems not to have quite made up its mind as to whether it is a pub at heart or the country house hotel that the name suggests. I went a few weeks after it opened and perhaps this was too early. Some dishes, such as a liver parfait starter and a crab salad, were good, but there were some problems too, as with a flawed grouse Wellington and an unbalanced dessert. Service was good and the wine list is great, and doubtless the kitchen will settle down, but at present the cooking seemed like a work in progress.
The Harwood Arms is the only Michelin starred pub in London, and the meal here this week showed why that is. Norfolk quail with black pudding Scotch egg was outstanding, and the Harwood's speciality of game was showcased in a good main course of fallow deer. Technique is strong here too, shown with a superb raspberry soufflé that was beautifully cooked. Add in an unusually good wine list and friendly service and you have one of the most enjoyable places to eat in London.