From Hammersmith to Oxfordshire
Saturday, June 11th , 2022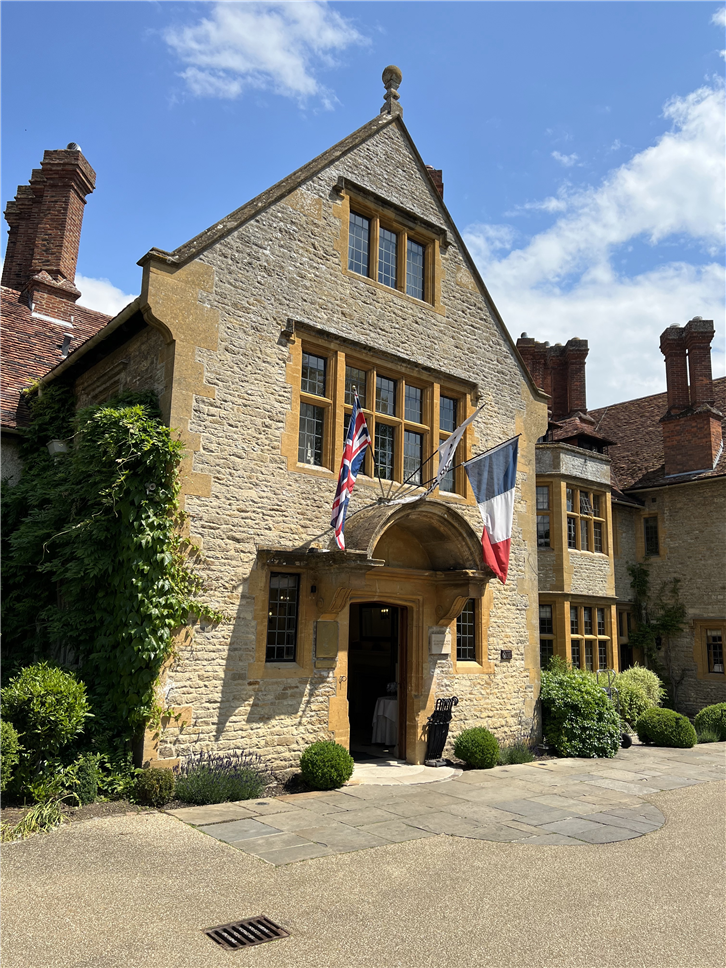 The Hampshire is an historic tavern that has recently been converted to a gastropub serving Indian food. My meal there was a little erratic but had some genuinely good dishes along with some less successful ones. However, the kitchen certainly shows sparks of ability, and this is a much classier venture than many of the less ambitious Indian restaurants in King Street.
Maison Francois is a brasserie in St James that has a very appealing menu of French classics, ending with a dessert trolley. The place is smart and the service quite slick, but the execution of dishes was a little mixed. There were a couple of definite errors that had crept in, which is perhaps a reflection of the scale of the operation, but given the quite high prices (no luxury ingredients here) not everyone may feel very forgiving. The formula seems to me spot on though, giving people dishes that they might actually want to eat. It is already doing well and if they can improve consistency then they will prosper even more.
Le Manoir au Quat' Saisons (pictured) is something of a landmark restaurant in the UK, having held two Michelin stars since 1984. This latest meal here had some genuinely impressive dishes, such as a terrific garden vegetable risotto and fine beetroot terrine, as well as excellent desserts. However, given the sky high price point there was nothing resembling luxurious ingredients, with pretty ordinary quality chicken as a main course and not a scallop or langoustine in sight. The wine list is also aggressively priced. This does not seem to trouble the clientele, with this weekday lunch being packed out. It is certainly a beautiful spot and the cooking is undoubtedly accomplished, but the cost is in Paris territory.