New Chef at Bonhams
Saturday, November 17th , 2018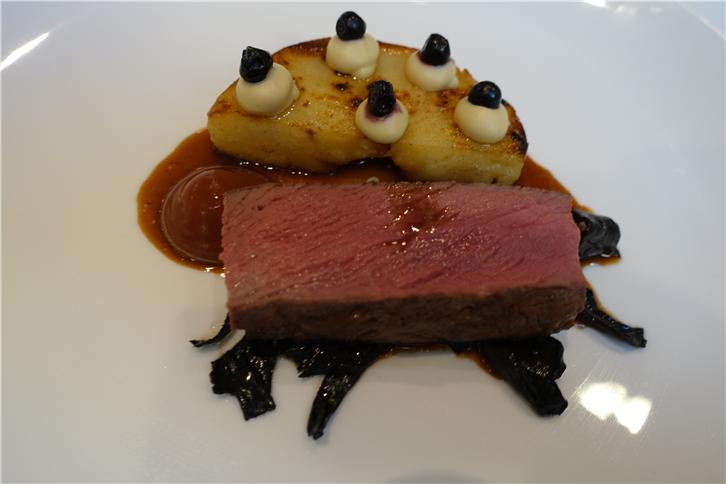 Rokkon is a tiny Japanese restaurant in Chiswick, run by a Japanese husband and wife team for whom this is their first restaurant. Much as I wanted to like this independent restaurant it had some issues. It served a nice eel donburi rice dish, but although they buy their fish from a good supplier, the sushi rice was the wrong temperature and the tempura was rather clunky. It was harmless enough and not very expensive, but is yet another example of why I rarely eat Japanese food in London. Once you get used to Tokyo it is too easy to notice the difference in standard.
L'Amorosa is an Italian restaurant in Ravenscourt Park that is owned by Andy Needham, former head chef of Zafferano when it held a Michelin star. Andy uses many of the same suppliers as he used to and has not forgotten how to cook, he just does slightly simpler dishes at about half the price of his old gaff in Belgravia. A particularly good wild boar ragu at this visit was an excellent example of his skills, as was osso buccco with silky saffron risotto.
Bonhams has a new head chef in the form of Theo Clench. The cooking style is similar, with clean cooking based on high grade ingredients. At this meal there were some lovely Comte gougeres followed by excellent sweetbreads and a very good venison dish with salt baked celeriac (pictured). There were one or two dishes that were not quite in this league but this was still a very good meal indeed. What has not changed is the superb value wine list, where many of the better wines are roughly their retail price, actually below that in some cases.
The Michelin guide to Bangkok came out, this year extended to Phuket. There is one new two star in the form of Suhring, and a slew of new one star places. Thailand now has 4 two star and 22 one star restaurants.
The 2019 Michelin guide to Italy also came out. There is a new three star place: Uliassi on the Adriatic Coast. No new two stars, and one demotion from two star level for Principe Cerami. Italy now has 10 three star restaurants, 39 two stars and 318 one stars.