Lyon - a Foodie Paradise
Saturday, April 08th , 2017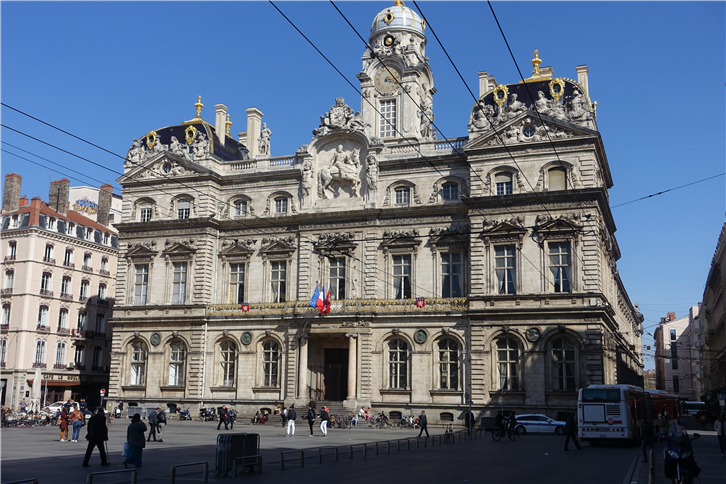 Lyon is the third largest city in France (after Paris and Marseilles) and is arguably the foodie heart of the country. Despite two major rivers (the Rhone and Saone), its Roman remains and a beautiful old town (a UNESCO world heritage site) it hardly seems to attract any tourists unless they are interested in food or wine – the Rhone valley is nearby. If you are planning a visit then consider staying at the Cour des Loges hotel in heart of the cobbled streets of the old town. It is just yards from the best bakery in town (no mean achievement in this city), the Boulangerie du Palais, with its perpetual queues. Order the "grand pain" loaf here (they will sell you half of one of these large creations), get some cheese from Mere Richard and enjoy a terrific lunch. Mere Richard is in the indoor market called Les Halles Paul Bocuse, which has aisle after aisle of producers selling everything from fish to vegetables. If your taste is to the sweet then Lyon has Bernachon, a famous chocolate shop, amongst many other delights.
There is just one three star restaurant here – Paul Bocuse, and three two star restaurants in or near the city, though Lyon is within striking distance of other iconic restaurants such as Pic, Troisgros and Regis Marcon. Paul Bocuse himself is now 91 and not in good health, though the restaurant that bears his name still serves the dishes that made him famous. In truth it is not the best restaurant in town, but is a little piece of food history. However the three two-star places are all exceptional. Mere Brazier has real history and is now restored to its former greatness. On this trip I revisited Guy Lassausaie and tried the newest two star, Neuvieme Art.
Guy Lassausaie is in the sleepy village of Chasseley, perhaps a half hour drive north of Lyon. It is a superb restaurant, with star dishes such as langoustines with angel hair pasta, and a fabulous spiced sphere of quail and foie gras with apricot compote. Desserts are top notch too, and prices less than half that of Paris. Le Neuvieme Art is in the city of Lyon, and despite some pretty strange modern décor is very much worth your attention too. The meal here included superb dishes of scallops and brill, as well as fine desserts and some lovely nibbles. Both these restaurants could easily have three stars, and are clearly superior to Paul Bocuse, whose third star seems mainly for sentimental reasons these days.
We also tried Christian Tetedoie, a one star restaurant up on a hillside overlooking the city. Despite some sloppy service this is also well worth a visit, as the food is of a high standard. The pastry section of the kitchen here in particular is seriously talented. This restaurant would wipe the floor with almost any two star place in London. Finally we tried the historic Leon de Lyon, which was established in 1904 and was once a fine dining restaurant but is now a brasserie. The food was pretty good, especially a chicken with lovely rich sauce, but the service was appalling, and rather distracted from the overall experience.
If you are interested in food then Lyon is a key destination. From the markets, the bakeries, the old bouchons doing traditional dishes, up to its trio of top-notch two star Michelin restaurants, it is a food paradise.